WHAT IS JOURNALING?
There's mindfulness journaling, Bible journaling, gratitude journaling, diary journaling, prayer journaling, travel journaling, color journaling , and journaling for anxiety relief. The options are as big as your imagination!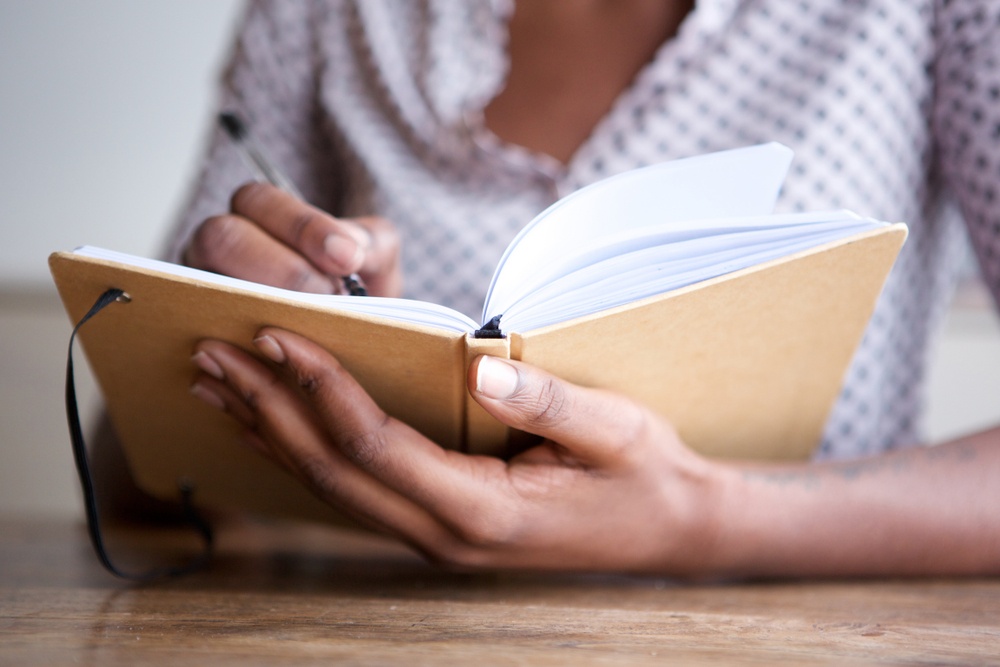 Journaling is any form of written expression created by putting thoughts, feelings, prayers and events down on paper. With one important caveat: it's the process that matters more than the final product.
SAY GOODBYE TO PERFECTIONISM
This is not about creating a manuscript with impeccable grammar, or a Bible journal with photo-worthy lettering and exquisite drawings. It's about expressing and capturing your life this moment, with all it's messiness, in written form.
Did you know that the very act of putting pen to paper triggers something in your brain which enhances creativity and self-awareness? For this reason, I generally discourage laptop journaling (though I used to do it for years). Typing simply doesn't produce the same tactile engagement as cursive writing.
JOURNALING TO FORGET
Writing can be a type of therapy, helping you sort through confusion and process emotions.
One way of doing this is to write with the intension of trashing (or symbolically burning) your finished work. No one will ever read or know those words except you. Personal struggles and potentially hurtful rants will never become public (though you'll still enjoy the cathartic benefits of scratching them down on paper).
JOURNALING TO REMEMBER
On the other hand, writing to remember is really my favorite. And there are so many different creative outlets to pursue! You can journal to:
preserve the memory of  loved ones
 record moments of personal revelation
better understand yourself and see patterns in how you manage stress
capture the tiny details of  everyday life, finding beauty in the mundane (focusing on touch, taste, sound, sight, and smell)
cultivate thanksgiving by listing moments where God's provision and answers to prayer were obvious
creatively engage with God's Word using color and paper as an expression of worship
document a life-changing travel experience
JOURNALING SUPPLIES AND STUFF
No matter what kind of journaling you're interested in, you don't need fancy or expensive supplies. That said, there are so many fun things you can buy! I love adding stickers to my diary journal, highlighting and occasionally popping in some glittery gel pen embellishments.
Many Bible journaling supplies are available too. I've been using Shanna Noel's 100 Days of Bible Promises  journal,  and coloring using Faber-Castell's metallic gelatos, bright gelatos and pens. (Please note that as an Amazon Associate, I earn from qualifying purchases. That said, I will only suggest products that I've used myself and personally recommend.)
If you're leaning more towards a mindfulness journal, the simpler the better. A notebook and a pen are all you need (and perhaps some Scotch tape for including leaves, flowers, and other findings).
WHATEVER YOU WRITE, BE FREE!
Lastly, don't compare your journaling experience to others'.  Remember, it's about the process, not what the final product looks or reads like.
There's joy and freedom in  journaling. This is no place for your inner critic.