You can't stop it — you're getting older. So why not face reality with the happy combination of mindfulness and aging? A mindful attitude is one of gratitude and contentment. Here are a few tips to help you embrace a positive attitude, and perhaps iron out some of those wrinkles along the way.  🙂
MINDFULNESS AND AGING — IT'S ALL IN THE WAY YOU SEE IT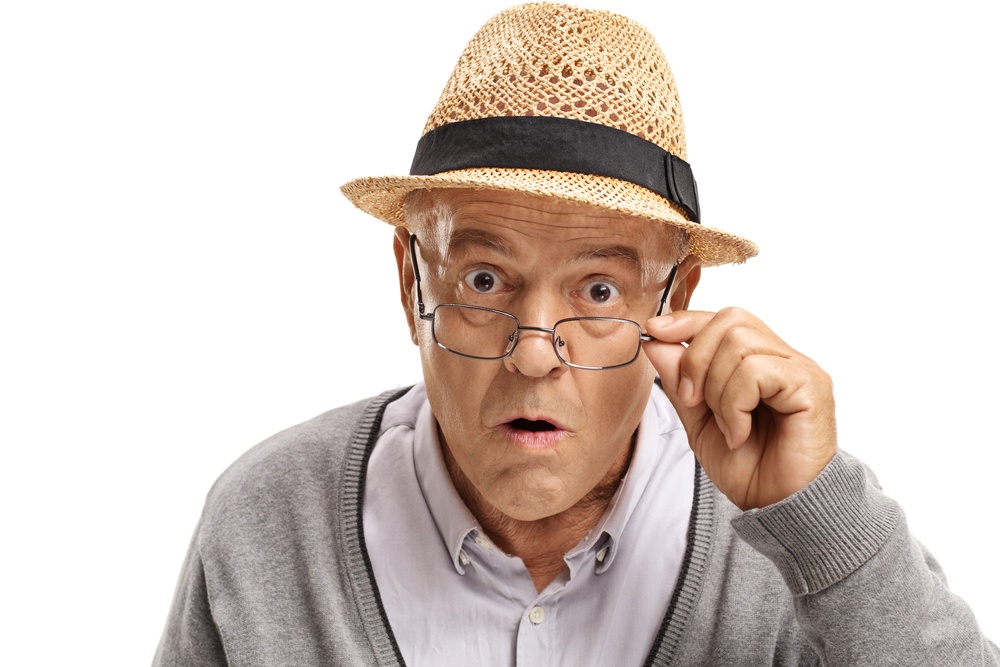 As in everything, perspective makes all the difference. Here are three attitudes that have helped me as I approach fifty years of age. Conveniently, they cover thoughts about the past and present as well as the future. Because as you'll see, your thoughts about the past and present greatly influence what you think about the future.
These attitudes are as follows:
GRATITUDE (for the past)
CONTENTMENT (in the present)
HOPE (for the future)
Let's unpack these attitudes for every season. You'll see how mindfulness, and remembering God's goodness, create a climate for happy aging.
1. REMEMBERING THE PAST: GRATITUDE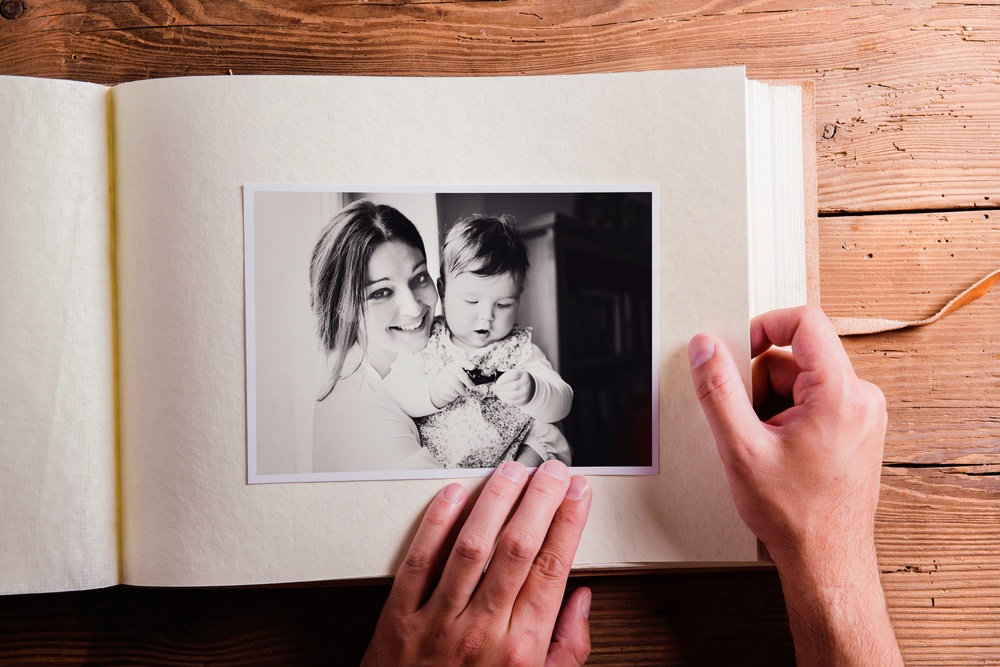 There's something in human nature that leans towards grumbling. Why do we so quickly forget the blessings of the past? Consider this:  If God has cared for you in the past, why are you tempted to doubt His future provision?
The truth is, your brain needs a refresher.
Looking at old photographs is something I do that often triggers memories of God's faithfulness. It's amazing how good I feel after fondly remembering friends and happy events.
Re-reading old diary entries is another ritual that nurtures gratitude. In fact, this is the main reason I even keep a journal. So often I'll pray for something, thank God when He answers that prayer, and then immediately forget about it. This amounts to a lot of answered prayers that could serve as encouragement for the future, not to mention reasons to thank Him! To foster this remembrance, I re-read my annual journal starting in November of the current year. Record your trials and petitions, and I guarantee that the year-end recap will fill you with gratitude for God's provision. This gratitude, in turn, fuels positivity as the New Year approaches.
King David echoes these sentiments in prayer:
I remember the days of old; I meditate on all Your works. — Psalm 143:5
Mindfulness and Aging — Let the Past Have Its Place
Now that you're feeling warm fuzzies from the past (or maybe grieving with regret), it's time to mindfully return to the present and avoid these pitfalls:
If you're tempted to linger in the memories, longing for things that once were, remember that nostalgia often paints a prettier picture than reality. The vigor of youth had its delights, but you're wasting the present if you choose to live in the past.
Perhaps you're stuck in the mire of regret, wishing you'd done things differently, lamenting mistakes and opportunities missed. This is no place to camp out. There's nothing you can do to change the past, though God has an amazing way of redeeming even the worst choices. Repentance, and a life of surrender to God, allow Him to bring beauty from even the most hopeless defeats.
2. EMBRACING THE PRESENT: CONTENTMENT

If you're struggling with contentment, ask your Heavenly Father for help. Accept what He gives. His grace is enough, whatever the circumstances. Where you feel lacking, ask God to fill that need. He is faithful to care for you.
Even the greatest saints struggle with contentment. This virtue doesn't come naturally – it's something that needs to be learned. Thankfully, the Holy Spirit is a great teacher. Paul, one of the earliest Christians, writes thus:
I have learned to be content whatever the circumstances. I know what it is to be in need, and I know what it is to have plenty. I have learned the secret of being content in any and every situation, whether well fed or hungry, whether living in plenty or in want. I can do all this through Him who gives me strength. – Philippians 4:11-12
Dealing with Sensory Loss
Embracing the present has its own challenges when this "mortal coil" starts to show signs of wear and tear. Aches and pains come out to play, while sensory loss mutes life's simple joys. While you can expect these things, it's good to have support and resources planned for future needs. Your five senses connect you — not physically, but emotionally — to your environment. When one or two begin to fade, it can be depressing. This is when talking it out can help.
To learn more about dealing with sensory loss — especially the absence of smell or taste — visit my article on Surviving Sensory Loss.
3. ANTICIPATING THE FUTURE: HOPE
Fear is hope's nemesis. So, what do you fear? This the peak of our discussion. Because when you think about aging, most of us aren't looking backward. We're looking forward, and sometimes with great trepidation.
Name Your Worries
Lay it out there. What are you worried about?
Let me go first. I worry that my husband will die before I do. What will happen to me? Or, I worry that I will die before my husband. What will happen to him?  We have no children, so who will care for us in old age?
And here's one: What will I look like as an old lady?
How about you? Is your skin getting drier by the minute? Mine is! In fact, nothing saves my perpetually chapped lips now, accept for Naturals New Zealand Pure Lanolin Lip Balm. I highly recommend it.
When will you give in to grey hair? I haven't yet. I've found the hair dye that's best at covering grey just happens to be the most affordable! I'm going for the blonde look (being a natural brunette), and I've used Revlon's Colorsilk for years with great results.
Potential worries have no end, so let's stop here. You've identified those rogue thoughts, now give them to God.
Mindfulness and Aging — Face the Future with Confidence
Accept the inevitability of aging and the potential inconveniences it brings. You won't be recapturing that youthful glow or that resilient body of yesteryear. And that's okay! In fact, that's natural. Accept it. Embrace who you are and commit to embracing who you become. Your godly character will grow in beauty as you age.
Charm is deceptive, and beauty is fleeting; but a woman who fears the LORD is to be praised. –  Proverbs 31:30
Look forward to your earthly future! Sure, there will be hardships. But God is there. He promises to provide for you, as a good and resourceful Father. In fact, your most fruitful years may be yet to come!
The one who is planted in the house of the L

ORD will

flourish.  … He will still bear fruit in old age. – Psalm 92:12-15
Keep your heavenly future in view. If you've placed your trust in Jesus, and received the forgiveness bought with His blood, then there's an amazing future waiting for you beyond the grave. You'll spend eternity with the One who loves you most. Viewing life from death's point of view offers a healthy perspective, and one that ought to fix your focus on the kingdom of heaven. Keep your hope where it ought to be:
And now, Lord, what do I wait for? ​​My hope is in You. – David (Psalm 39:5)
AGE HAPPILY: CONSIDER THE JOY SET BEFORE YOU
God likens your time here on earth to a race. Wherever you are in this event, take a moment to pause. Look behind you with gratitude. Hold the present with contentment.  Then, resume the struggle onward, fueled by hopeful anticipation.
Therefore, throw off everything that hinders and the sin that so easily entangles. And run with perseverance the race marked out for you, fixing your eyes on Jesus, the pioneer and perfecter of faith. For the joy set before Him, he endured the cross, scorning its shame, and sat down at the right hand of the throne of God. Consider Him who endured such opposition from sinners, so that you will not grow weary and lose heart. – Hebrews 12:1-3
As always, I welcome your comments and questions below. 🙂