In times of deep distress, God often withholds explanations.  So, when God is not who you'd prefer Him to be, you have a choice to make. Will you shun offense and instead draw near to Him in the struggle?
It's in this valley that God gives something more precious than answers. When you sit before Him in humility, He will meet you in the pain. What He gives is Himself.  He is your answer.
BEWARE THE SNARE OF OFFENSE
"Does this offend you?" Jesus asked His large group of followers.
He had just given a teaching that was beyond difficult to understand. Many of those who'd stuck with Him through the healings and free food began to leave. Only twelve remained.
Why did they stay?
Not because they understood the teaching.
Not because they liked it.
The disciples stayed because Jesus had the words of eternal life, and they knew it. They knew Him, and though His ways were perplexing, these men were not offended.
THE BOOK: THESE STRANGE ASHES, BY ELISABETH ELLIOT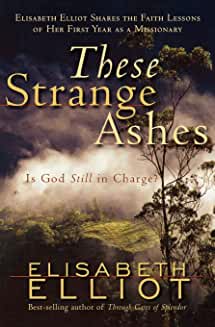 ACCEPTING WHAT IS GIVEN
In the throws of tragedy, Elisabeth Elliot learned this hard truth, and we can learn much from her insight. Before  her missionary husband's murder in Ecuador, Elisabeth recounts a lesser known crisis of faith. Her book, These Strange Ashes (click the link to order on Amazon) documents the spiritual confusion of  finding and then losing her vital ally in the work of Bible translation.
Elisabeth had prayed fervently for a helper to translate Scripture into the Colorado language. Don Marcario seemed the perfect answer. He was fluently bilingual, a Christian, and in need of work.
After laboring together for some time, Elisabeth received the tragic news. Marcario had been murdered over a land dispute.
WHEN GOD IS NOT WHO YOU'D PREFER — MEETING YOUR MAKER IN THE MIDST OF TRAGEDY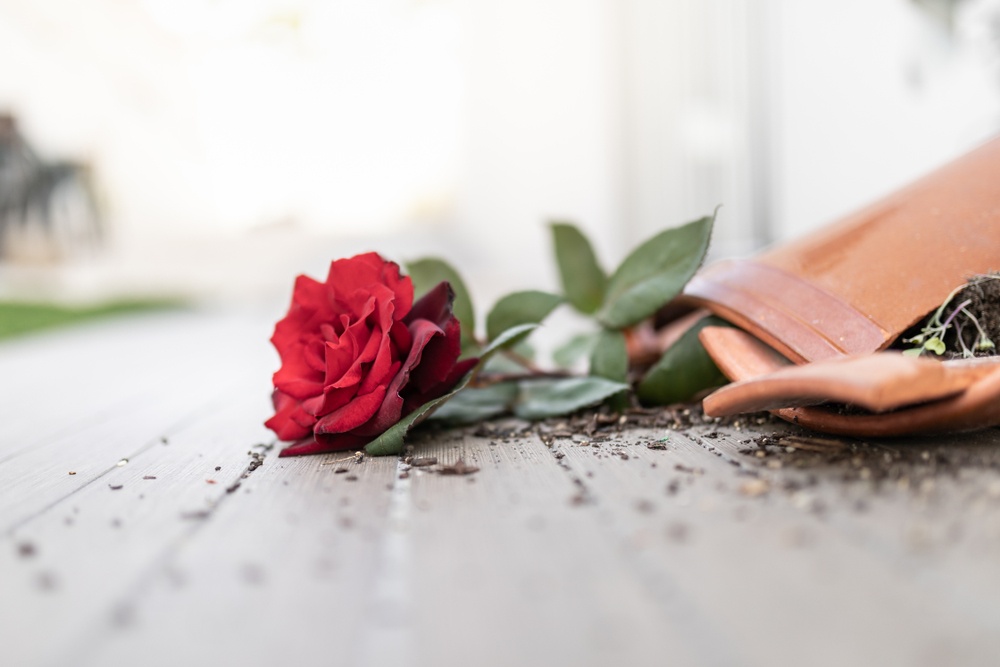 Shaken and devastated by this loss of life and help, Elisabeth honestly shares her emotional and spiritual wrestlings with God:
"As I look back on that time, I think it was Lesson One for me in the school of faith. That is, it was my first experience of having to bow down before that which I could not possibly explain. … Faith's most severe tests come not when we see nothing, but when we see a stunning array of evidence that seems to prove our faith vain.
If God were God, if He were omnipotent, if He had cared, would this have happened? Is this that I face now the ratification of my calling, the reward of obedience? …"
INSTEAD OF ANSWERS, GOD GIVES HIMSELF
The missionary woman continues:
"It was a long time before I came to the realization that it is in our acceptance of  what is given that God gives Himself.
… Each separate experience of individual stripping we may learn to accept as a fragment of the suffering Christ bore when He took it all. 'Surely He hath borne our griefs and carried our sorrows.'
This grief, this sorrow, this total loss that empties my hands and breaks my heart, I may, if I will, accept, and by accepting it, I find in my hands something to offer.
And so I give it back to Him, who in mysterious exchange gives Himself to me."
WHEN GOD IS NOT WHO YOU'D PREFER, HE IS STILL ENOUGH FOR YOU
Are you tempted to stumble in offense over God's mysterious ways?
Even so, He is good. His ways are higher than your ways.
I love this insight by Erwin Lutzer:
When God said to Moses, 'I AM that I AM' He was in effect saying, "I am Who I am, and not Who you would prefer Me to be."
He is God. You are not. It is not for you to understand, but to yield.
When you don't give in to offense, when you don't surrender to bitterness, you'll find that He meets you in the hardship. And in a mysterious way, as you endure, God offers Himself to you and proves that He is enough.
……………………………………….
WHEN GOD IS NOT WHO YOU'D PREFER …
Don't despair. Allow your heart to hope in Him alone. This may not mean a happy ending here on earth, but it will always mean eternal joy in His Presence. Hang in there. As always, I look forward to your questions and comments. Please leave them below, and I will always respond. Blessings to you, Ali