It's time to nourish your sense of smell. Few things evoke memories like a familiar scent. Fragrance often elicits an emotional response. Plus, it's an effective tool in stress management.
Did you know that your sense of smell can help you de-stress? Certainly aromatherapy is a prime example. Fragrance is very personal. A smell that delights you may seem distasteful to someone else. It's all in how you're wired. Whatever your individual tastes may be, scent is a powerful catalyst for mindfulness.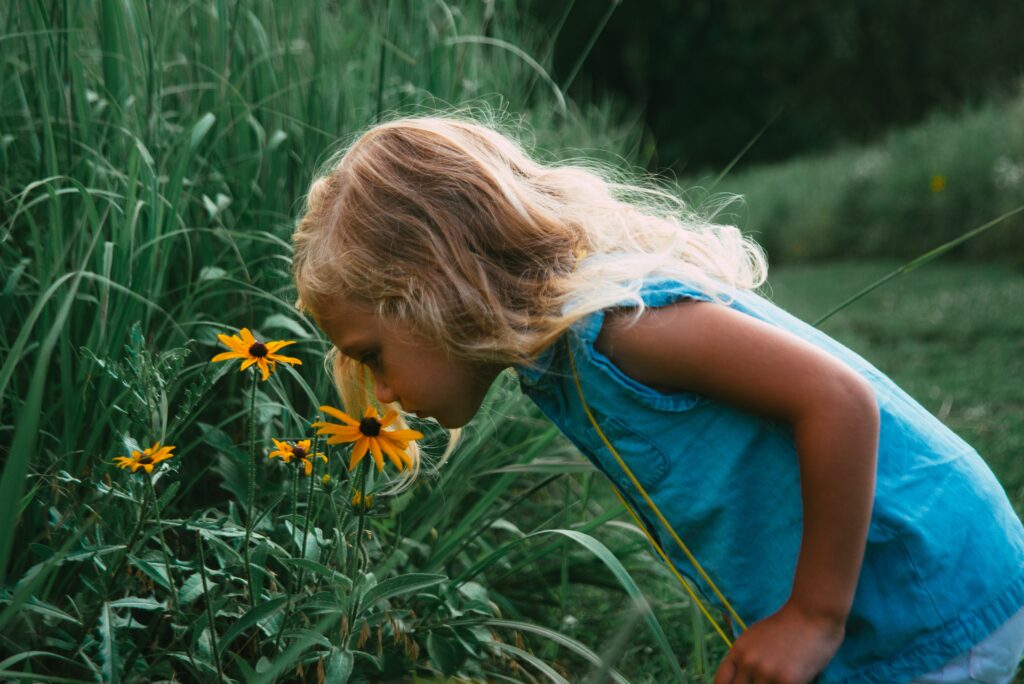 Close your eyes. Inhale. And smell!
Mindfulness is all about noticing what's already there. You're diving deeply into life rather than skimming along the surface.
If the air smells like nothing right now, try livening things up with a roller-ball of essence. It's tiny and you can take it with you wherever you go. I keep a simple lavender oil in my purse for whenever I need a mindful pause.
DEALING WITH THE LOSS OF SMELL
Sadly, there are times when this beautiful sense fades — even vanishes altogether!
If you've experienced the loss of any sense, the natural — and healthy — response is grief. It can be a surprising reaction, as the sense of sight would be missed more greatly. Nevertheless, losing the sense of smell takes some color out of your world.
Your five senses bring life to every moment and experience. When scent vanishes temporarily, it can be downright depressing. Whether the culprit is illness or simply aging, there are things you can do to cope. Click here to read more about dealing with — and curing — sensory loss.
GET READY TO EXPLORE YOUR SENSE OF SMELL!
Are you ready to connect to this present moment by exploring the sense of smell? Then check back to this menu tab regularly. As I encounter products with fresh scents and new ways to engage in mindful sniffing, I'll be listing them below.
Be sure to keep a cup of coffee beans nearby to cleanse your nasal palette! ?
YOUR LIST OF SCENT ESSENTIALS: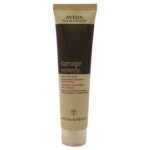 1. An iconic natural conditioner that works wonders while smelling amazing.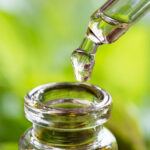 2. An essential oils distillery that produces exceptional, transformative blends.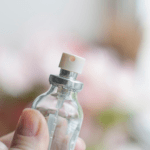 3. A delightful essential oil spray with surprise benefits for women.

4. A subtly scented — and surprisingly effective — boutique cleaning spray.