You're always breathing, so why not combine this with prayer? Breath prayer offers a practical way to refocus on God throughout your day.
What is breath prayer? Simply try this: Inhale while praying "Lord Jesus". Exhale with "have mercy on me". Repeat and redirect wandering thoughts back to your breath, the Lord, and the prayer.
Breath prayer is a powerful and effective way to pray without ceasing. Ready to try it? Read on!
YOUR LUNGS NEED AIR, YOUR SOUL NEEDS GOD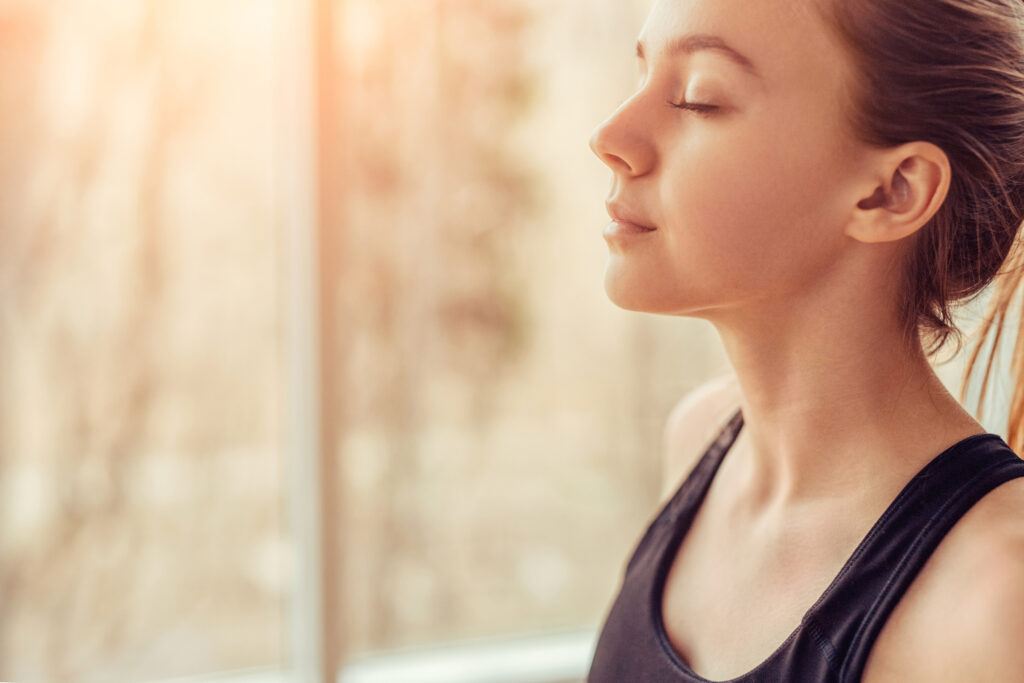 Breath prayer presents a tangible reminder of God's nearness. Just as you can't live very long on one breath of air, you certainly can't live on one breath of God. He is oxygen to your soul, and the Bible has much to say about this Breath of Life. Visit The Inhale to dig deeper.
Breath prayer reminds us that each breath we are given is God's gift and that God's Spirit is nearer to us than our own breath. — Adele Ahlberg Calhoun
WHAT BREATH PRAYER IS NOT

First and foremost, let me establish that breath prayer is not a New Age practice. Likening God's Holy Spirit to the air you breathe creates a beautiful metaphor, but there's no suggestion that the air itself is God. That would be pantheism.
God created air, and breathing symbolizes your continual dependence upon Him — for both spiritual and physical life. This parallel is intentional and originates in Scripture.
SPIRIT, BREATH, WIND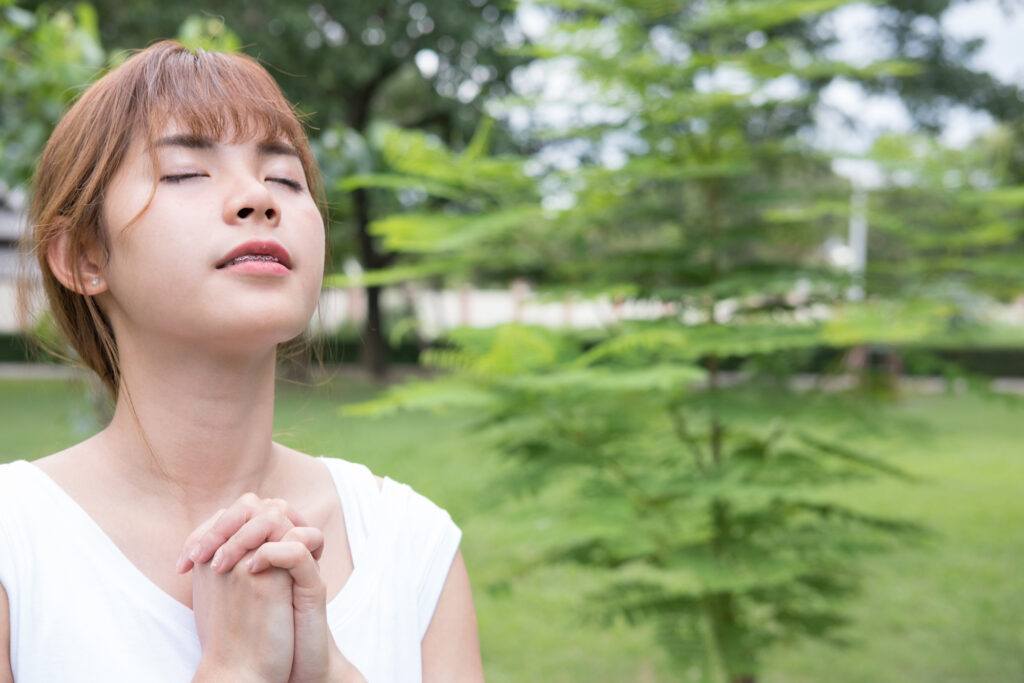 It's no coincidence that the same Old Testament word for breath (ruwach) is also used for spirit and wind. This is also true in New Testament Greek, where the word for breath, spirit and wind is pneuma.
Linking the Holy Spirit with breath paints a beautiful picture on so many levels. Just like the popular worship song says, God really is the air you breathe. You cannot live without Him.
The Spirit of God has made me,
And the breath of the Almighty gives me life. — Job 33:4
THE ORIGINS OF BREATH PRAYER

The first recorded breath prayer has its beginnings in the Eastern Orthodox Church. It is called, simply, The Jesus Prayer. In her remarkable book, The Spiritual Disciplines Handbook: Practices that Transform Us, Adele Ahlberg Calhoun details this prayer as follows:
Let your mind, or rather, your thoughts flow from your head down to your heart and say, while breathing: "Lord Jesus Christ, have mercy on me." Whisper these words gently or say them in your mind. Discard all other thoughts. Be serene, persevering and repeat them over and over again.
To create a rhythm between prayer and breath, I suggest you sit in a comfortable position, allow for time to settle in, and then:
Inhale and pray: "Lord Jesus Christ" …
Exhale and pray: "Have mercy on me."
AUTHENTICITY AND TRUTH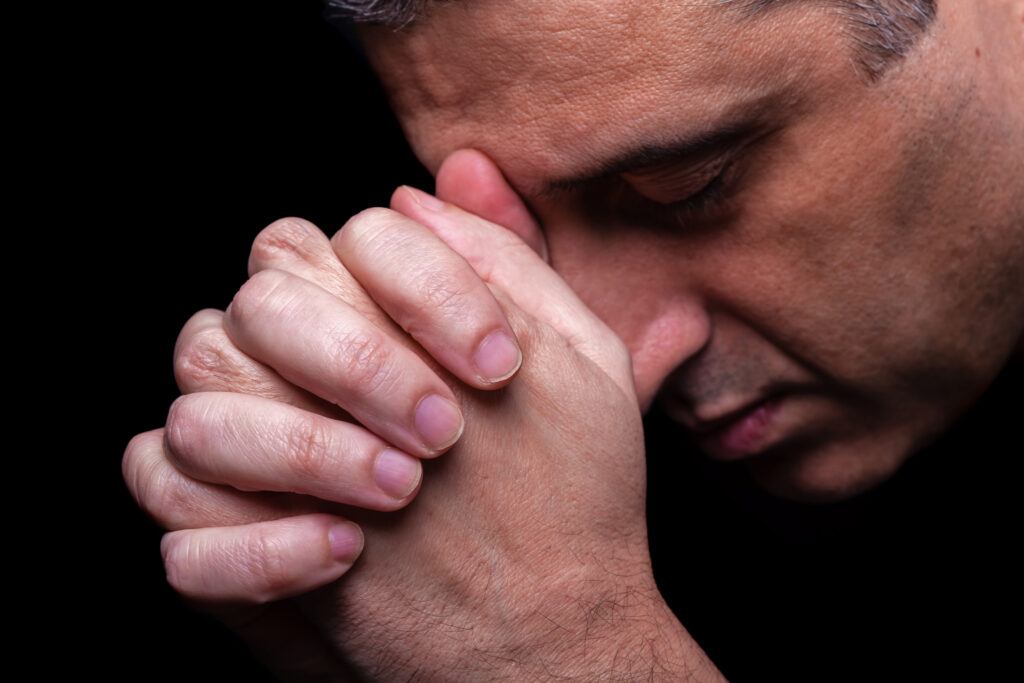 What is prayer? It's a word that describes a relationship.
With this in mind:
be authentic. This is not about repeating some "special" phrase. God knows your heart, so be real. If the words of the Jesus Prayer don't resonate with your experience today, then create your own breath prayer.
approach God on His terms. Affirm the truth of who He says He is! Where will you find this truth? God describes Himself with hundreds of different names and titles in the Bible. Dig deeply into God's Word and learn more of His character. Know the One to whom you pray. For a list of God's names as revealed in Scripture, visit Blue Letter Bible at this link: Names of God.
CREATE A PERSONAL BREATH PRAYER FOR THIS MOMENT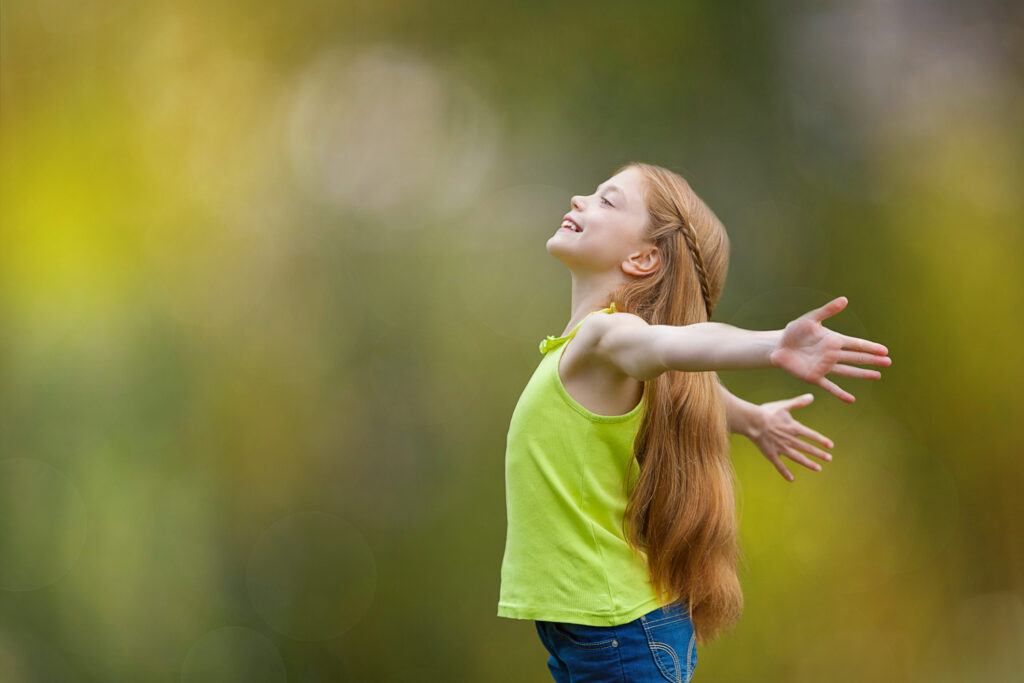 Ponder God's nearness. If you've yielded your life to God, His Spirit lives within you. (To learn more about surrendering to God, click here).
Settle deeply into the truth that Christ is in you. He is the hope of glory!
Acknowledge and place your faith in who God is. Breathe in and address God by one of His names. Pick a name that is dear to you, or an aspect of His character that you'd like to lean into and learn more of.
Present your request. Breathe out while voicing a deep desire of your heart. Offer this up to God as your heart's desire.
Here are some examples of breath prayers:
Abba (Daddy) / I belong to You.
God of Refuge / You are my hiding place.
God Who Sees / Be with me now.
Holy One / Keep me faithful.
Lord / Here I am.
SPIRITUAL DISCIPLINES AT YOUR FINGERTIPS
Are you hungry for more spiritual disciplines?
Then consider purchasing this remarkable resource: The Spiritual Disciplines Handbook: Practices that Transform Us, by Adele Ahlberg Calhoun. (Click the book cover image to purchase).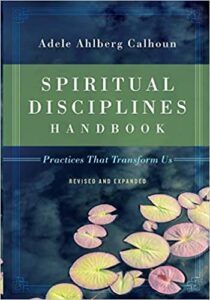 Adele has compiled a very thorough guide, filled with Biblical practices to help you create space for God in your life. It is easy to use and extremely practical. She even includes a lengthy list of God's names and titles (useful for worship and prayer).
Each spiritual discipline (such as breath prayer) offers one page of dedicated content, a summary chart, and a page of reflection questions. The book is pure gold, and I consult it regularly.
WRAPPING UP
Breath prayer is a beautiful way to commune with God simply and authentically. Connecting your breath with words of prayer creates rhythm and sustains mental and spiritual focus. And, measured breathing calms your nerves.
Regarding breath prayer, Adele says:
This short repetitive prayer frees you from linear thought and allows you to begin to pray in your body, not just your mind. It is meant to be a lived, breathing rhythm of surrender. And it is a constant reminder of the One in whose presence you stand.
Praying in your body, as she mentions, draws similarities with other spiritual practices, including Holy Yoga .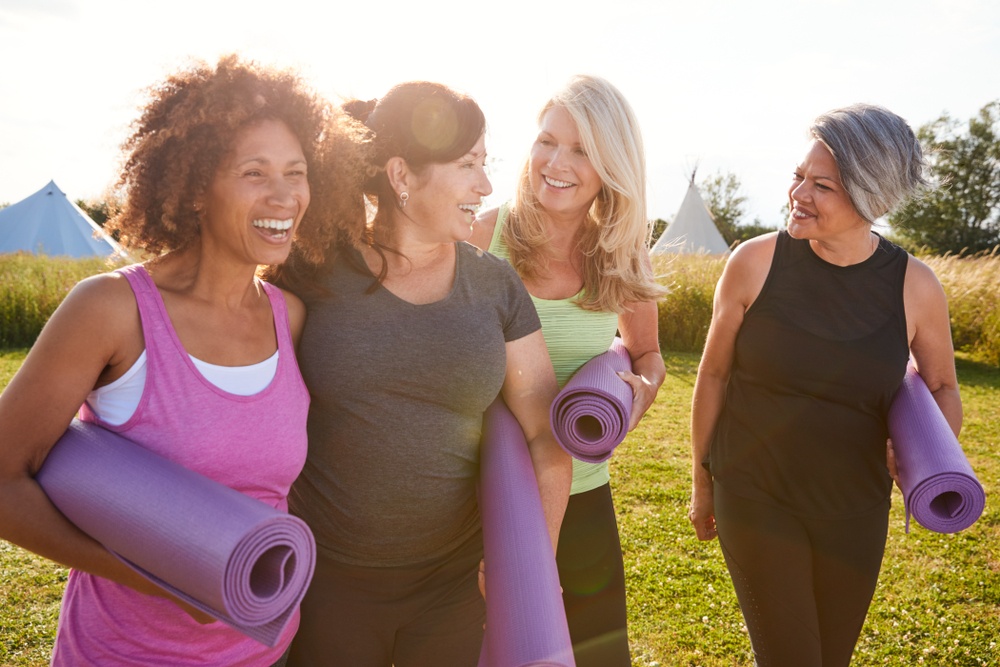 Curious? Thought so! ? Therefore, I've created a free Holy Yoga YouTube class on breath prayer (just click the link). Grab your mat, get comfy and chill with me in this gentle beginner's class.
Browse the Moment By Moment website, and you'll find many other Christian mindfulness resources to help you connect with the Living God.
…………………………………………….
I'd love to engage with you in the comment section below. Your insights and questions are always welcome. Blessings to you, Ali ?