God is the Source of all life, and this moment is the only place where Divine connection is possible. So, what does it mean to live in the moment — for you, personally?
WHY LIVE IN THE MOMENT?
Connecting to the Source of all life and power is something humans have sought over the centuries. And why must this happen in the moment? Because now is the only place anything ever happens!
The future comes one second at a time. The past erodes one second at a time. The only place you can act and make any progress is in this moment.
Don't get me wrong, planning for progress is wise. Learning from mistakes is prudent. But life, spiritual connection and action happen only in the moment.
If you missed it, that's okay, another one is coming. ?
THIS IS MINDFULNESS
Mindfulness is the act of engaging the present with an attitude of kindness and curiosity — experiencing it through all your senses.
But there's more than mere sensual awareness here. Let's go deeper.
THE BOOK: ABIDE IN CHRIST, BY ANDREW MURRAY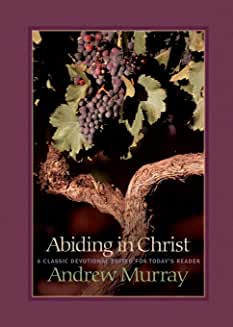 A FARMER AND A VINEYARD
The desire to know God intimately — heart, mind and spirit — is knit into your DNA. So, what is God's heart towards you? How can you know Him?
Using simple farming terms, Scripture paints this picture:
Sing about a fruitful vineyard: I, the LORD, do keep it; I water it every moment. I keep it day and night so that no one may harm it.

—  Isaiah 27:2-3
Where is this vineyard? My favorite author puts it this way:
The vineyard was the symbol of the people of Israel, in whose midst the True Vine was to stand. The branch is the symbol of the individual believer, who stands in the Vine. The song of the vineyard is also the song of the Vine and its every branch.  — Andrew Murray, Abide in Christ
This is God's song, sung as He waters the vineyard. The True Vine receives his tender care, as do the branches — both the natural limbs, and those grafted in. All those attached to Him receive life and nourishment through the Vine, moment by moment. Each branch lives only while it remains in the vine.
This, my friend, is a picture of how you and I receive spiritual life, and in turn, we bear fruit.
WHAT DOES IT MEAN TO LIVE IN THE MOMENT?
Knowing the True Vine

The True Vine was indeed planted in the vineyard roughly two thousand years ago. And when He arrived, He spoke thus:
I am the True Vine, and my Father is the gardener. … Abide in Me, as I also abide in you. No branch can bear fruit by itself; it must abide in the vine. Neither can you bear fruit unless you abide in Me. I am the vine; you are the branches. If you abide in Me and I in you, you will bear much fruit; apart from Me you can do nothing.

—  John 15:1-4
Living in the moment means abiding (or, as other translations put it, remaining) in the vine. Jesus Christ is this True Vine.
Are you abiding in Him?
WHAT'S YOUR PART?
This website is very much devoted to sharing the spiritual life found in Christ. It's this Jesus — this God in human flesh — who offers both life and peace. He wants to meet with you, right now.
Paul, one of the earliest followers of Jesus offers this encouragement:
I urge you not to receive God's grace in vain. For God says,
"In the time of my favor I heard you, and in the day of salvation I helped you."
I tell you, now is the time of God's favor, now is the day of salvation. 
— 2 Corinthians 6:1
There is no dilly dallying. The moment to snuggle into the True Vine is right now.
So, what do you need?
And what does He give?
So. Much. Love. This is the fruit!
His love for you. And in return, your love for Him.
Just do it!
1. Start with humble confession. You've lost your way. Admit that you need a Savior — One who paid the penalty for your sins.
2. And then there's trust. Sweet release. Embrace full dependency upon Jesus — the True Vine.
3. Then God grafts you in! The sap of the host plant brings you life moment by moment, by moment …
For as long as you abide in Him.
HOW DO YOU LIVE IN THE MOMENT?

The work is God's, dear reader!
In his amazing book, Abide in Christ, Andrew Murray describes this life of abiding in the True Vine as follows (my paraphrase):
Abiding in Jesus is not a work that demands continual mental engagement. Nor does it require that your affections be directly and actively occupied there with. Rather, it is entrusting yourself to the keeping of Father God. He faithfully covers and keeps you — including in the moments when you're attention is occupied with other things. And thus, the heart has rest, peace, and joy in the consciousness of being kept when it cannot keep itself.
Receiving this life from Christ does not require your continual focus on spiritual things. There's an underlying awareness —  an intimate knowing — that you are a child of God.
WHAT'S HIS PART?
God does the work. Let's revisit our verse:
Sing about a fruitful vineyard: I, the LORD, do keep it; I water it every moment. I keep it day and night so that no one may harm it.

— Isaiah 27:2-3
The Divine Gardener keeps the vine and its branches. He waters it every moment. He keeps it night and day.
What does it mean that He "keeps" it?
The word used here, in the Hebrew language, means "to guard or watch over". God does so — every second. He is your Protector. He is your Life and your Sustainer.
Jesus does it all. It is your role to abide — fully surrendered — in Him.
WHAT WILL YOUR FRUIT LOOK LIKE?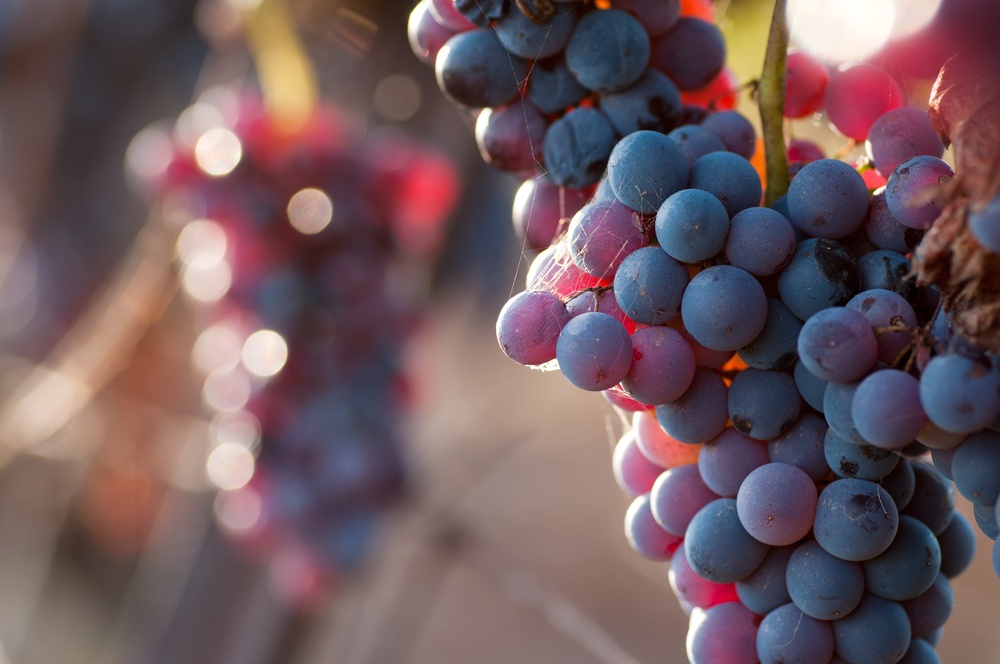 Simply put, fruit is the practical, tangible expression of this mysterious union between vine and branch.
Bear in mind that fruit comes in season.
There will be times when you don't feel like you're growing or producing fruit. But as you abide in Him, you are. And you will.
You can't make fruit happen. It springs forth naturally as the branch remains in the vine.
It may start as tiny buds. As it grows, here's what you'll find:
The Holy Spirit produces this kind of fruit in our lives: love, joy, peace, patience, kindness, goodness, faithfulness, gentleness, and self-control.

— Galatians 5:22, New Living Translation
And all this — it doesn't come from striving. It comes from abiding, surrendered. It comes from embracing Jesus — the True Vine — whose life flows through you, moment by moment.
…………………………
As always, I welcome your questions and comments below. May God richly bless you, wherever you are.  — Ali ?