Do you feel invisible — like nobody sees you and you aren't making a difference? In such seasons of anonymity your sense of worth is disrupted. Stripped of what others affirm in you, you're left wondering what makes you significant.
You may be experiencing one of life's anonymous interludes, but there's no need to languish here. Riches are found in this desert place — so long as you're willing to forgo bitterness and yield to God's timing.
THE BOOK: ANONYMOUS, BY ALICIA BRITT CHOLE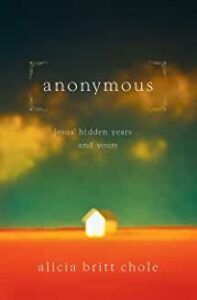 Having moved a lot, I've found myself periodically stumbling through the haze of anonymity. ?  In 2017, after moving to Arizona, a new friend offered me the wisdom she'd gleaned from a book called "Anonymous" by Alicia Britt Chole (click the link to purchase on Amazon).
This book quickly became one of my life-long favorites. The summary below contains wisdom and encouragement you'll need for weathering this season of anonymity.
WHAT GROWS WHERE NOTHING ELSE DOES?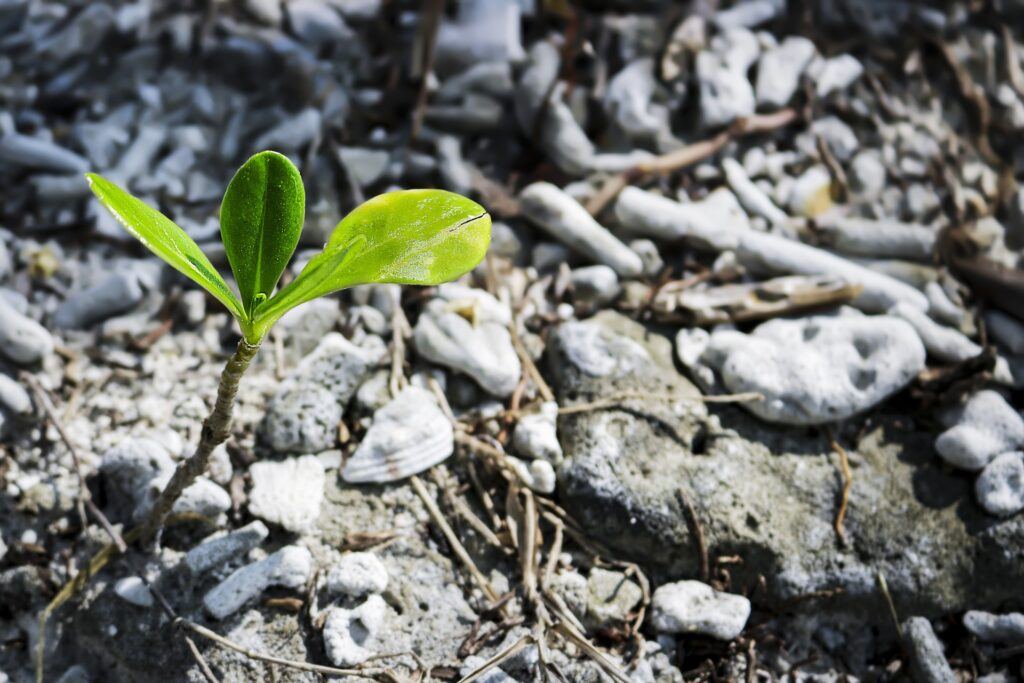 Despite the barren surface, seasons of obscurity are ripe with potential. So, what grows beneath that cracked desert soil? Your unshakeable identity, that's what! Knowing who you are, when nobody else does.
You might be surprised to learn that Jesus faced challenges similar to yours. There's so much we can learn from God, as He walked this earth and faced human struggles.
Our Lord's public ministry began in His early thirties. What was His life like up til then? We know little of it.
What we do know is that the send off was forty days of fasting and temptation — in a literal desert. And who tempted Him? Satan!
Alicia Britt Chole views Jesus' experience in the Judean wilderness as one singular temptation, with three layers:
Appetite,
Applause, and
Authority.
Let's see what we can learn from Jesus' struggles — how He knew who He was, and who His Father God was — long before anyone else knew either.
1. THE FIRST LAYER: APPETITE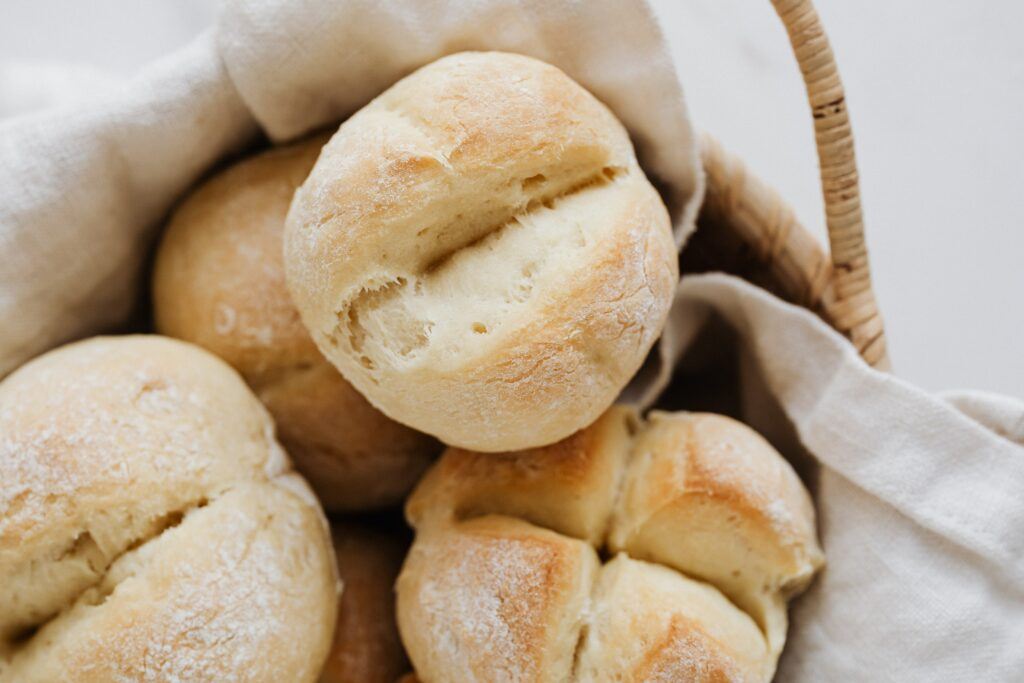 LEARNING TO WAIT
Let's start in Matthew, chapter 4 (New Living Translation):
Then Jesus was led by the Spirit into the wilderness to be tempted there by the devil. For forty days and forty nights He fasted and became very hungry.

During that time the devil came and said to Him, "If you are the Son of God, tell these stones to become loaves of bread."

But Jesus told him, "No! The Scriptures say: "People do not live by bread alone, but by every word that comes from the mouth of God."
Jesus was so hungry! What does this have to do with anonymity, anyway?
A great deal. Preferring God's timing over yours is essential, if you're going to navigate those seasons of seclusion. Appetite and impulse must be restrained.  Alicia offers the following insight:
This layer of temptation was not about WHAT Jesus would eat as much as it was about WHEN Jesus would eat. Would He obey Father God even when obedience required delayed satisfaction of legitimate needs?
Jesus knew the significance of timing. Here, He perceived the temptation
behind
the temptation. Satan's seemingly harmless invitation wasn't really about bread — it was a lure, begging Jesus to gratify His fleshly desire instead of
waiting
for
God's
provision.
THE BIG PICTURE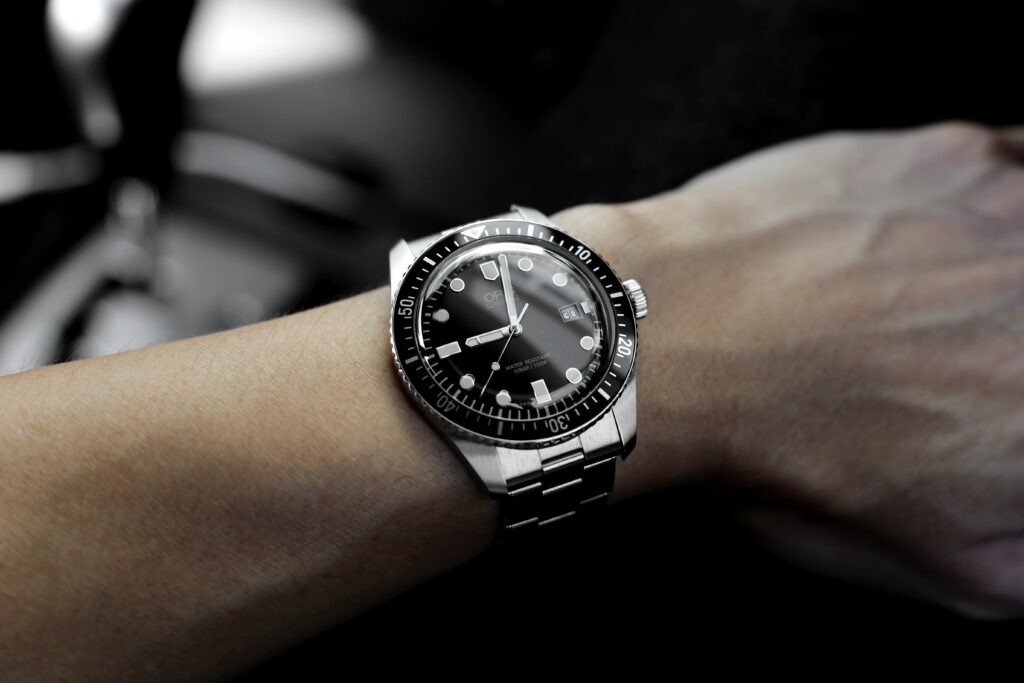 Jesus was accustomed to waiting. He'd waited a long time already — over thirty years before starting His ministry, and He still hadn't actually started it when temptation came. Our Savior saw the big picture.
Jesus did not allow the moments of His life to exist in isolation. He constantly connected them and placed them in the light of God's will. Jesus knew that sacrificing His body on the cross in the future would be impossible if at this layer He chose to feed His flesh in the desert.
What can we learn from this?
Wait. It's all about God's timing — not yours, not mine.
There's a tendency towards fidgeting in those hidden seasons of life — a restless desire to make something happen. Your flesh aches to give in to frustration and hunger — to try to do things your way. This is a deadly impulse.
Relinquish the attitude that you'd rather spin your tires and get nowhere than settle down and wait in stillness.
God sees your need. He will supply it, but let Him do it in His way and in His timing.
2. THE SECOND LAYER: APPLAUSE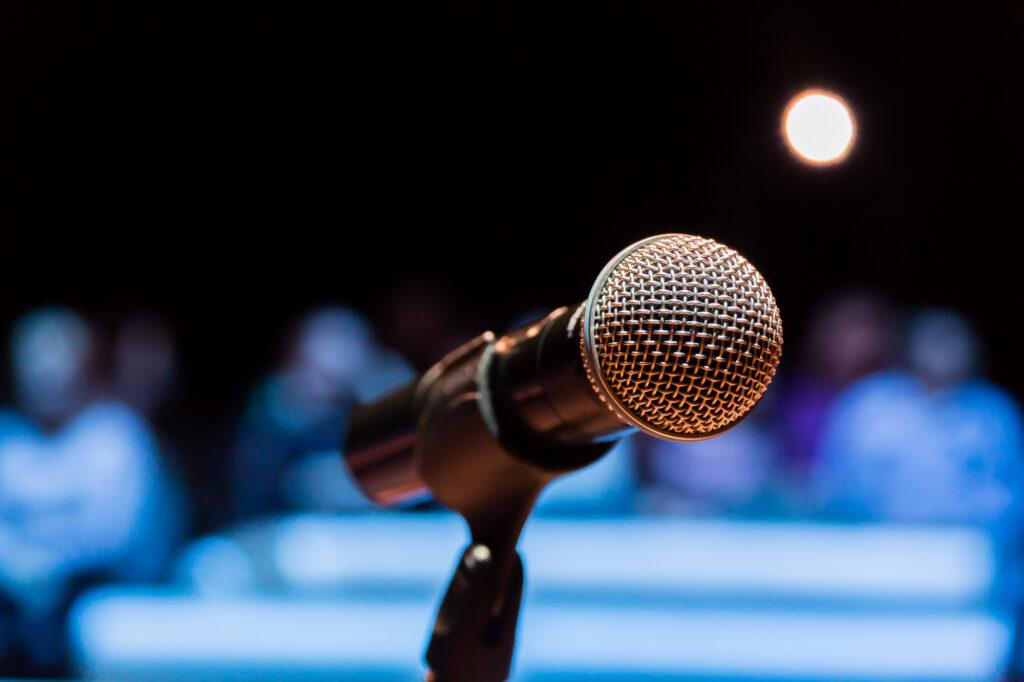 In those spaces of anonymity, you can hear a pin drop. There's no applause — only silence. But in that silence, unbroken by cheers, your hidden years offer a remarkable opportunity.
It's here that you must wrestle with what makes you truly significant. In the absence of others volunteering to explain why you are so valuable, you must answer that question yourself. Here's where your unshakeable identity is tested and proven.
GOD'S TIMING and YOUR IDENTITY

The next temptation struck hard at Jesus' identity.
Then the devil took Him to the holy city, Jerusalem, to the highest point of the temple, and said, "If You are the Son of God, jump off! For the Scriptures say, "God will order His angels to protect You. And they will hold You up with their hands so you won't even hurt your foot on a stone."

J

esus responded, "The Scriptures also say, 'You must not test the L

ORD

your God."
And Jesus said No. No to Satan's timing. No to rushing things.
It's important to realize that "Father God was not saying no to Jesus' revealing Himself as the Messiah, but not yet. More than we can imagine rests on whether we will yield to God's not yet. The time would come when Jesus would defy death — not from a temple spire, but from an empty tomb!" (Chole)
In this interval of invisibility, your delayed dreams press the question: Who will you let hold the clock for the rest of your life?
When God's timing is not your timing, and it is in your power to do something about it (as with Jesus' example on the temple rooftop), whose timing will you choose?
3. THE THIRD LAYER: AUTHORITY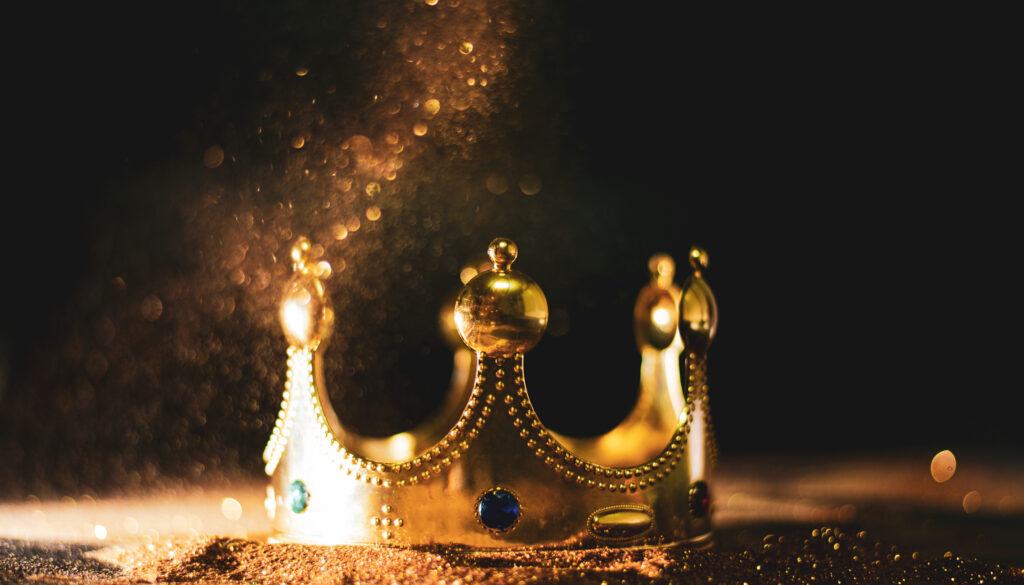 Jesus' final test challenged His obedience to God's timing with regards to the scepter of authority:
Next the devil took Him to the peak of a very high mountain and showed Him all the kingdoms of the world and their glory.

"I will give it all to you," he said, "if you will kneel down and worship me."

"Get out of here, Satan," Jesus told him. "For the Scriptures say, 'You must worship the L

ORD

your God and serve only Him.'"

Then the devil went away, and angels came and took care of Jesus. — Matthew 4 (NLT)
Authority. It's what's lacking in your season of anonymity. It's a loss that can be seen in the simplest of transitions — like from High School senior to lowly College Freshman. A minor example, but a relatable one. You knew everyone and everything. Now you know nobody and nothing.
How do you handle this loss of authority? Try embracing humility and trusting God's timing.
HUMILITY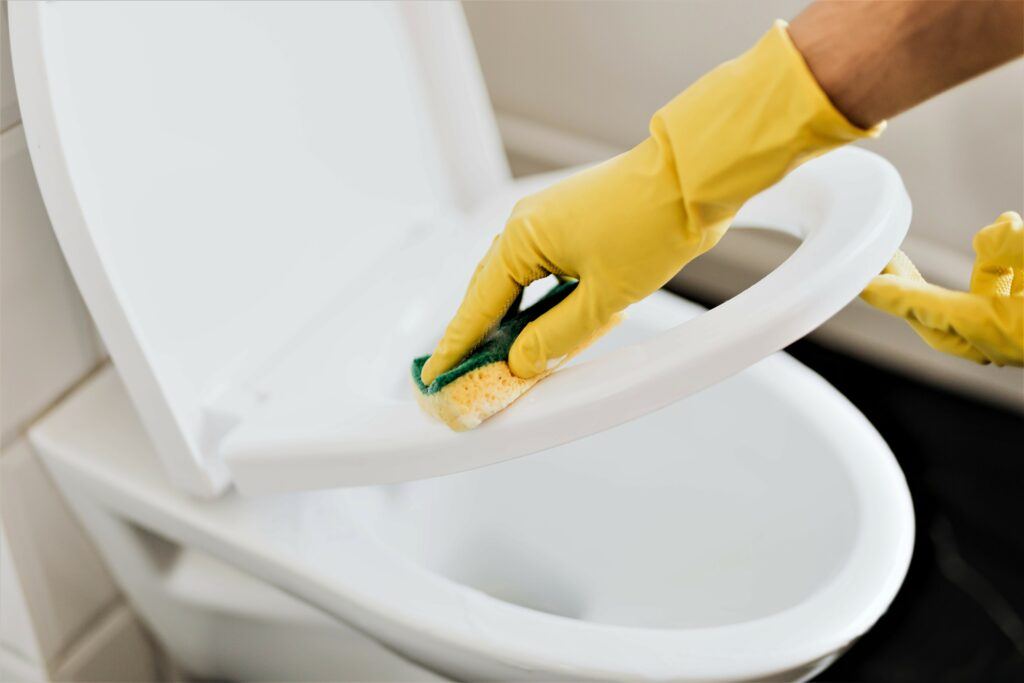 Humility is an essential Christian virtue. A life surrendered to God is clothed in humility. Jesus gave up much authority and embraced jaw-dropping depths of humility, in order to fulfill God's plan of redemption. The apostle Paul encourages believers to follow His example.
Have the same mindset as Christ Jesus: Who, being in very nature God, did not consider equality with God something to be used to His own advantage. Rather, He made Himself nothing by taking the very nature of a servant, being made in human likeness. And being found in appearance as a man, He humbled Himself by becoming obedient to death — even death on a cross!
And what were the consequences of Christ's humble submission to the Father's plan and timing?
Therefore God exalted Jesus to the highest place and gave Him the name that is above every name, that at the name of Jesus every knee should bow, in heaven and on earth and under the earth, and every tongue acknowledge that Jesus Christ is Lord, to the glory of God the Father. — Philippians 2 (NIV & NKJV)
SUBMISSION-BASED AUTHORITY VERSUS POSITION-BASED AUTHORITY
In this season of invisibility, God may well be preparing you for a position of authority. You will only serve Him and others well if you learn submission to the Almighty — now, while in this place of anonymity. God works in you a healthy and sturdy sense of self-worth — when you depend only upon His guidance and affirmation.
In her book, "Anonymous", Alicia Britt Chole contrasts what she calls position-based authority and submission-based authority.
Position-based leadership has a curious obsession with things that are countable. Excessive interest in that which can be quantified, measured, and objectively assessed reveals a lack of appreciation for the unseen, the immeasurable, the eternal. Submission to God in the holy place of hiddenness gives us an appreciation for the latter.
It's not about how many people show up for the class you're teaching, or how much money you raised at the bake sale. Spiritual successes aren't always measurable by human means.
EMBRACING INVISIBILITY
HOW TO WAIT WELL
Patiently waiting upon God in your season of hiddenness produces the slow-growing, sustainable fruit of attentiveness. You look toward Him and long for only Him. Your posture of waiting changes as you abide in His presence. You wait upon Him, not for what you hope to receive, but because of who He is. God is worthy of your waiting.
So wait then — expectantly, but without limiting expectations. And as you linger in His presence, allow your Heavenly Father to solidify your identity — in Him.
Forgo immediate gratification — do not covet applause or authority, and resist yielding to fleshly appetites. God will satisfy all these, in His perfect timing.
If this interval of anonymity lags, steel yourself against resentment and bitterness. Keep your hope in God alone, and be flexible to follow His timeline. And, look to Jesus.
The choices we make in the place of trial today are greatly the fruit of choices we have made in our yesterdays. … Jesus' hidden years granted Him (and can grant us) the space to make peace with God's pace. (Chole)
……………………………………………………
Are you in the middle of a season of anonymity? How are you processing things? Your thoughts and comments are always welcome! Blessings, Ali ?