God sees you when nobody else does. He is able to and He chooses to. He hears, sees, and knows you. Come — be encouraged by His presence and the truth revealed through Scripture.
WHEN YOU FEEL INVISIBLE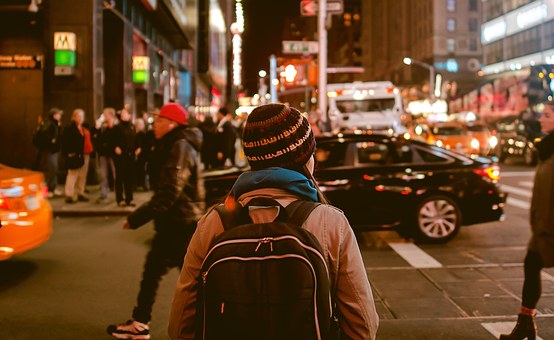 Do you think that if you disappeared right now, no one would notice? I've felt that way.
Or maybe they'd notice your physical absence, but nobody knows what's going on inside. You're living a lie – happy outside, dying inside. You might as well be invisible, because the person they're seeing isn't even you! This may be the greatest loneliness of all: people think they know you, but all they know is a facade.
If this is you, then hear this: the most important Person not only sees you, but knows you. In fact, He knows you even better than you do!
HUMANS MAKING A MESS OF THINGS
Hagar was an Egyptian slave woman, in the service of Abram and Sarai. God promised this couple a child, but Sarai was old and there'd been years of waiting. Seeing conception as impossible, and in a moment of unbelief, Sarai told her husband to get busy with Hagar – at least this way they'd have an heir.
It sounds weird and creepy, right?
It was. Sort of. You have to place yourself in that culture. Having children was essential to ensure continuation of the family name and lineage. Besides, in old age, who would care for them if they remained childless? Add to this God's promise of a great family legacy, and Sarai's uncomfortable request begins to make sense.
This was not, however, what God had in mind.
Needless to say, the decision came with much baggage. Hagar conceived and her attitude towards Sarai changed. Scripture says that she "began to despise" her mistress. Sarai, probably a bit insecure already, did not appreciate the girl's sass. "She became angry with Hagar, treated her harshly, and Hagar fled into the desert."
Hagar's pride. Sarai's abuse. It was the perfect storm.
GOD HEARS
God doesn't talk over you. Isn't that amazing? If there's anyone whose voice ought to be heard first, it's His! But God is a very good listener. He's attentive, perceptive, and He often makes first contact with a question.
The LORD God found her near a spring in the desert. And He said, "Hagar, slave of Sarai, where have you come from and where are you going?"

"I'm running away from my mistress Sarai," she answered.

God told her: "Go back to your mistress and submit to her."

He continued: "I will increase your descendants so much that there will be too many to count. You are pregnant, and you will give birth to a son. You shall name him Ishmael, for the LORD has heard of your misery."
Notice that Hagar only answers half of God's question. She knows where she's come from; she's running away from Sarai. She does not know where she's going.
Can you relate? Take heart. God knows where you come from, and He will show you the way to go. He will make the way, if you will follow.
GOD SEES
Certainly, God heard Hagar as she languished in the desert. Her heart cried out, even if her lips were sealed with pride. Did she even know God before this encounter? It's not clear. Nevertheless, Divine compassion was not lost on Hagar, and she gave God a new name that day:
You Are The God Who Sees Me. (the Hebrew name is El Roi).
She declared: "I have now seen the One who sees me," and she named the spring nearby: The Well of the Living One Who Sees Me. (Genesis 16:14).
This is very moving to me. Why is it such a big deal to "be seen"? It just is. God wired us that way.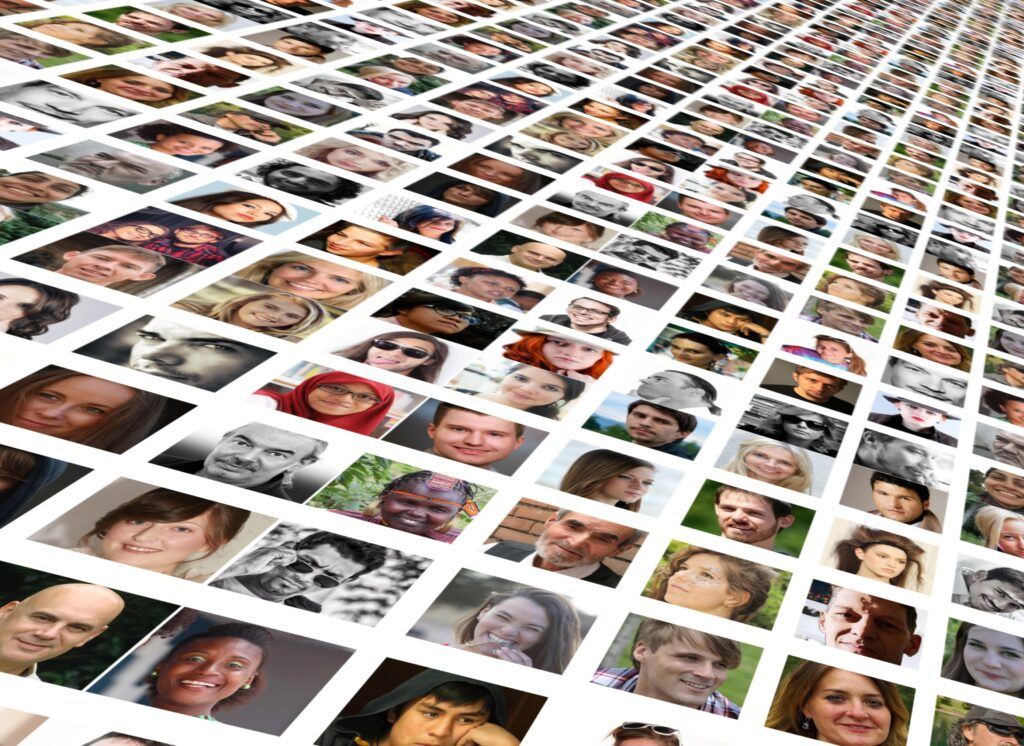 There's a deep human longing to be seen, to be known and loved as we truly are.
GOD KNOWS
God hears you. He sees you, knows you and loves you. Alone, in the most desolate place, you are anything but that.
You have searched me, LORD, and You know me.

You know when I sit and when I rise; You perceive my thoughts from afar.

You discern my going out and my lying down; You are familiar with all my ways.

Before a word is on my tongue, You know it completely.

You hem me in behind and before, and You lay Your hand upon me.

Such knowledge is too wonderful for me. …

Where can I go from Your Spirit? Where can I flee from Your presence?

If I go up to the heavens, You are there.

If I make my bed in the depths, You are there. …

You created my inmost being; You knit me together in my mother's womb.

How precious and amazing are Your thoughts concerning me, O God!

How vast is the sum of them!

Were I to count them, they would outnumber the grains of sand.

– Psalm 139
Wow. This is one of my favorite Psalms. It's so intimate. Beyond being comforted,  what is your response?
GOD SEES YOU — HOW DO YOU SEE OTHERS?
Once you surrender your life to God, His Holy Spirit comes to dwell within you. Let the God Who Sees change the way you see others.
This kind of sight is more about your heart than your eyes. To the one who kneels before Him, God says:
I will give you a new heart and put a new spirit within you. I will remove the heart of stone from your flesh and give you a heart of flesh. And I will put My Spirit within you and move you to follow My [ways]. – Ezekiel 36:26
Eyes that see as He sees move hearts to love as He loves. May God move you to follow His Law of Love:
This is how you know what love is: Jesus Christ laid down His life for you. And you ought to lay down your life for your brothers and sisters. If you have material possessions and see someone in need but have no pity on them, how can the love of God be in you? Dear child, do not love with mere words or speech, but with actions and in truth. – 1 John 3:17 & 18
HAGAR AND THE REST OF US
Let's revisit Hagar at the desert spring. By comforting a frightened (and haughty!) Egyptian woman, God made a name for Himself that day. He also made good on His promises.
Hagar's obedience was not in vain. For those who don't know how the story ends, here's a recap. Hagar did indeed become the mother of countless descendants. Her son Ishmael fathered the Arab race. Sarai eventually conceived. Miraculously! (Just as God had intended.) Her son Isaac is the father of the Jews.
The next time you wonder if anyone sees or cares, look up. He is there. And He is here! God's temple of choice is the human heart. Surrender yours to Him today. He is most worthy.
This week's recommendation:
Here's something incredibly handy, and it relates to my message . . .
Glasses!
Seeing. Glasses. There's the connection. ?
I've actually found super-cheap, pre-made "reading" glasses for nearsighted eyes! I've looked everywhere, and they are only available online. If you're shortsighted and just need a few clicks to get you seeing right (something like distance "reading" glasses), then these are for you!
Try finding cheap glasses in a negative prescription at your local drugstore and I guarantee you'll come up short. They don't sell them.
If you're like me, you just need some help reading the computer screen or the street signs on unfamiliar roads. I can't stand bifocals (or multifocals, for that matter). Do your aging eyes need a few tweaks? Then pick a prescription that works from the link highlighted above. I've purchased two pairs from this site and I love them. (They also sell proper reading glasses of the negative variety).
…………………………………………………
Questions or comments? I'd love to hear from you! Please share your thoughts in the field below. Blessings, Ali