What is the power of now? It might not be what you think. Perhaps truth is found — not in the musings of Eckhart Tolle — but in the Living God Himself.
WHAT IS THE POWER OF NOW?
Do you feel safer planning for the future or pondering the past? I sometimes do. The present is so breathless and messy. You're never quite ready for it.
And yet — it's the only place you can meet the Eternal, Ever-Present One.
God wants to meet with you intimately and authentically. So, what's your part?
Surrender.
Are you up for it?
SURRENDER: THE ACT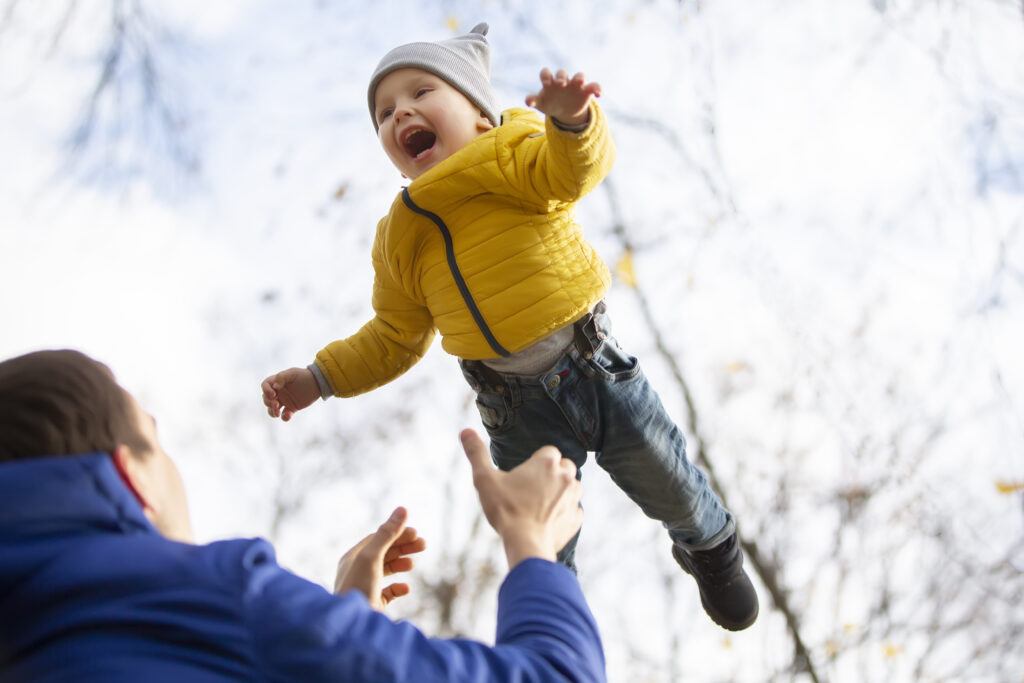 Surrendering control of your life to God is a non-negotiable. If you want to meet the Creator of the universe, it must be on His terms.
Rest assured, God is Love. And when Love extends His hand, there is no fear in taking it. But, take it you must — and it's hard to grasp someone's hand when yours is full of other stuff.
Fumbling for excuses? You're in good company.  Rejecting God is common among men. Do any of these reasons resonate?
pride
shame
unbelief
self-righteousness
Don't give in to these deceptions.
WHAT IS THE POWER OF NOW? 
It is communion with God. In this moment.
The power is His, not yours — once you are His, not yours.
Make sense? Herein lies the mystery of personal surrender — the kind that makes Divine connection possible. Therefore, don't procrastinate.
Behold, now is the accepted time; behold, now is the day of salvation.

— 2 Corinthians 6:2
What to do?
Humbly bow your heart before the Living God. Repent, surrender and receive.
LOVE BEYOND MEASURE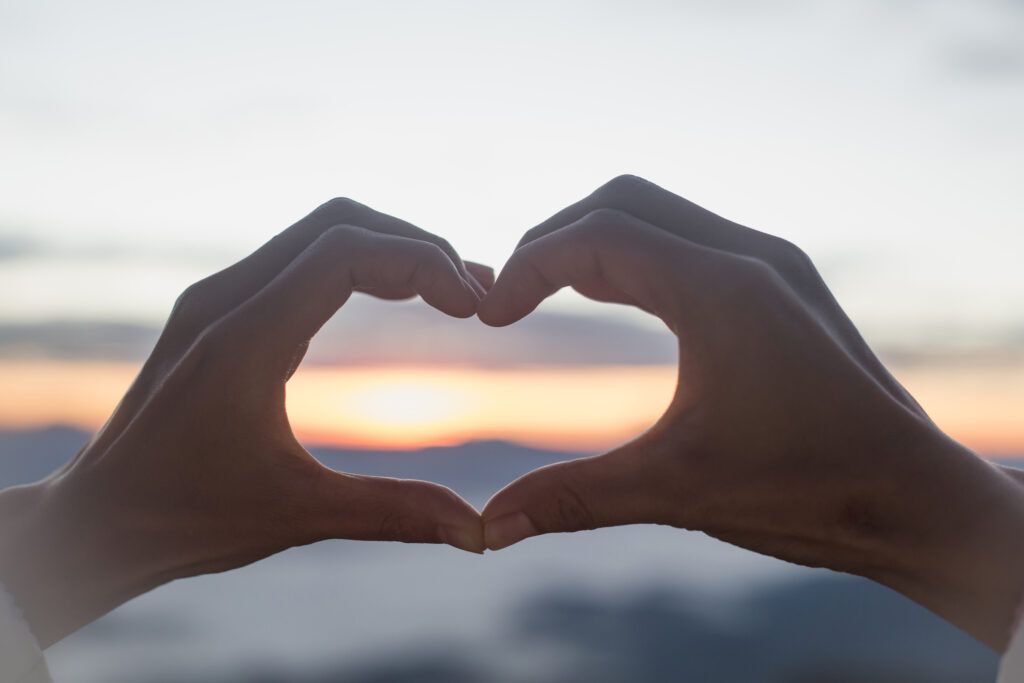 God's love is real. Know Him, and you will know love at its very Source.
What kind of love is this? Love in action.
The Eternal One, wrapped in human flesh, came to earth. He bore the name Jesus — which means literally "God saves".
Though He lived a perfect life, Jesus received the punishment for your sins. He died a criminal's death on the cross.
But the grave couldn't hold Him. Now resurrected and victorious, Jesus offers you reconciliation with God — the forgiveness bought by His own blood, sweat and tears.
WHAT IS YOUR RESPONSE?

Surrender your autonomy. To follow God, you cannot be in charge.
Capitulate. Step off the throne of your heart and offer Him the scepter. In doing so you'll finally be free! You'll walk in His power, not yours.  You'll live the mystery of victory through surrender.
Do it now. There can be no turning back to the old ways.
SURRENDER: THE ATTITUDE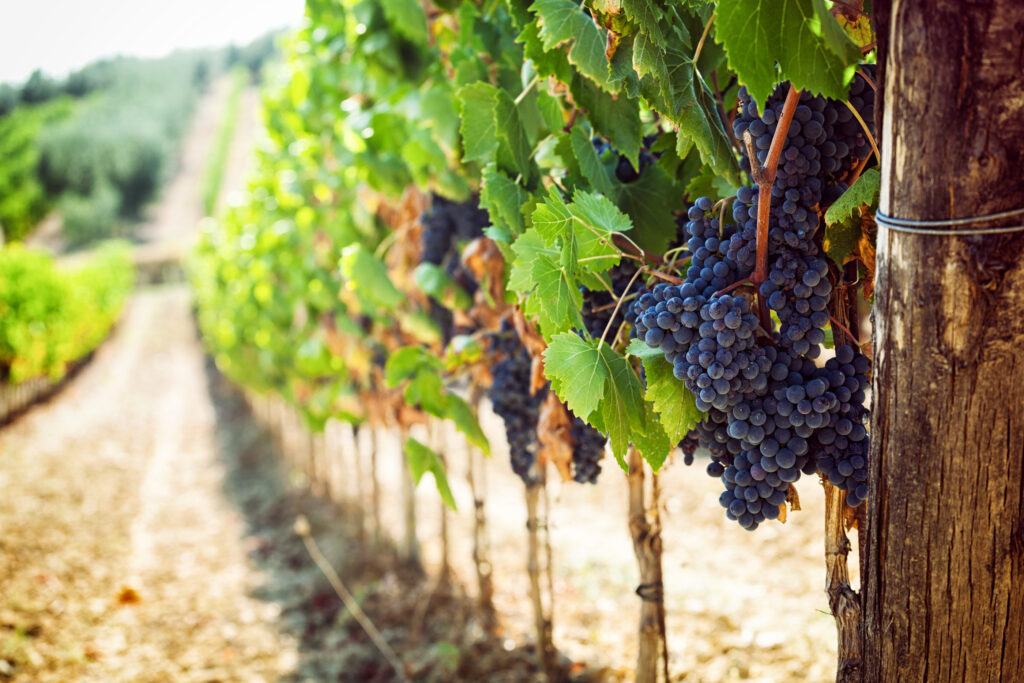 As a saving act, surrender is something you do once. You choose repentance from sin and surrender to Christ. This is your salvation.
Surrender, as an attitude, comes after salvation. It must be done continually — moment by moment. This is called sanctification.

And this, dear friend, brings us to the mystery of abiding.
WHAT IS THE POWER OF NOW? — ABIDING IN JESUS

Picture this:
Jesus is the Vine. Once saved, you become one of His branches.
He imparts spiritual life to you, second by second. This is Christ's work, not yours.
You abide — simply, fully surrendered — as a branch in the Vine.
Jesus provides the nourishment, the life, the power. Continually!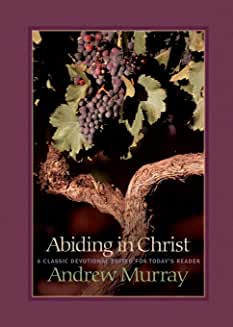 THE BOOK: ABIDING IN CHRIST, BY ANDREW MURRAY
It isn't often that I read a truly amazing book. That said, this title has earned its place among my top five lifetime reads. If my content thus far intrigues you, why not dig deeper? Here's the link:  Abiding in Christ — by Andrew Murray.
WHAT IS THE POWER OF NOW? — HIS POWER, YOUR SURRENDER

So, what does a Spirit-filled, God-powered life look like?
How do you keep abiding, moment by moment?

Here's some practical advice from Murray's book:
1. Each time you bow in prayer, let there first be an act of simple devotion —
"Father, I am in Christ; I now abide in Him."
2.  Each time you have, amidst the bustle of duty, an opportunity for self-recollection, let your first thought be —
"I am still in Christ, abiding in Him now."
3. Even when you are overtaken by sin, let your first look upward be with the words —
"Father, I have sinned; and yet I come — though I blush to say it — as one who is in Christ. Father, here I am; I can take no other place. Through God I am in Christ; I now abide in Him."
Yes, dear reader, in every possible circumstance, every moment of the day, Jesus' voice is calling:
"Abide in Me; do it now."
FAITH IS NOT A FEELING
Feelings come and go. Sometimes you feel that Divine connection — the joy of abiding in Christ — sometimes you don't. When emotions aren't in sync, the certainty of His presence must be enough. As Murray puts it:
This is not a matter of feeling — it is not a question of growth or strength in the Christian life — it is the simple question of whether the will, at the present moment, desires and consents to recognize the place you have in your Lord, and to accept it.
WHAT IS THE POWER OF NOW? — IT IS HIS POWER, NOT YOURS
Upon your initial act of surrender, God the Father, the Divine Gardener, grafts you into the Vine. It is done.
Do you walk in this truth?
Do you receive power from on high, moment by moment?
This requires a continual attitude of surrender — a heart of humility, fully dependent upon God, in the present.
Don't waste your efforts, trying to get into a state that will last. Just remember that it is Christ Himself, the living, loving Lord, who alone can keep you and is waiting to do so.
THE MYSTERY OF SURRENDER
The time is always now. The present is ripe with potential.
Everything that happens, happens here.
It's fresh, exciting, and honestly a bit scary. Therefore, trust the One who holds this moment and offers you His hand.
God knows you better than you know yourself;
He loves you more than you love yourself.
All things considered, full surrender and abiding in Christ right now proves the safest — and most exciting — place of all.
Let His perfect love cast out any lingering fear.
Surrender yourself this very moment to abide wholly, only, always in Jesus.It is the work of a moment.
And just so, Christ's renewed acceptance of you is the work of a moment. Be assured that He has you and holds you as His own. — Andrew Murray
WHAT IS THE POWER OF NOW? — MORE FROM MURRAY'S BOOK

In conclusion, regardless of how many times I read Abiding in Christ, this book is always fresh and relevant. One blog post won't suffice! Therefore, I've broken this review in two.
Hungry for more? Keep the momentum going and click this link: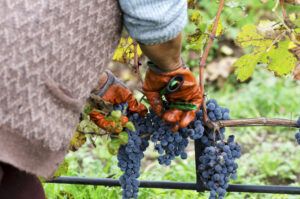 Abiding In Christ (part 2) — What Does it Mean to Live in the Moment?
HOW HAVE YOU EXPERIENCED GOD'S POWER THROUGH  SURRENDER?
I love testimonials. How has God used this principle of moment-by-moment surrender in your life? Blessings to you, Ali  🙂