Knowing who you are changes everything. It can put your upside down world right-side up.  So what's your true identity? Is it inextricably linked to what you've done, or what you do? Not at all. There's something more.
KNOWING WHO YOU WERE
Before your adoption by faith, into God's family, you were a child of wrath.
Does this sound harsh? But it's true.
Gratitude grows from an awareness of where you've been, contrasted with where you are today. When speaking of spiritual rebirth, it's more like who you were versus Whose you are. God's Word solemnly states:
… we all once conducted ourselves in the lusts of our flesh, fulfilling the desires of the flesh and of the mind, and were by nature children of wrath.  – Ephesians 2:3 (NKJV)
KNOWING WHO YOU ARE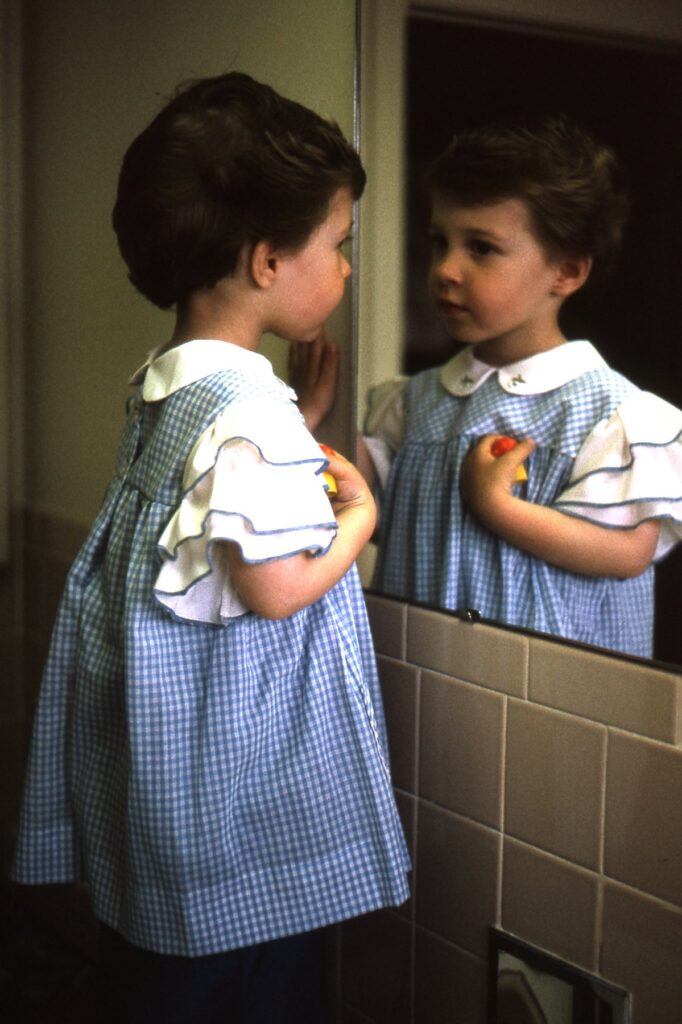 Though once an enemy of God, you are now His child (through your faith, and the atoning blood of Jesus) with all the benefits of royalty.
See what great love the Father has lavished on us, that we should be called the children of God!  And that is what we are!  – 1 John 3:1 (NIV)
This truth becomes your truth when you surrender your life to Jesus Christ. You are cleansed by His innocent blood, reconciled to a holy God, and abundant life is yours.
Furthermore, this isn't just some esoteric mystery that you'll experience after death. You are meant to experience this victory now!
The joy of Spirit-filled living produces the fruit of freedom from:
the bondage of "identity through doing"
the definition of self by activity
busy-ness as an anesthetic to numb the pain of existence apart from God
KNOWING WHO YOU ARE — THE LAYERS
Though it's not the foundation, what you do adds layers to your identity. You are many things. Perhaps you are a friend, daughter, son, mother, father, wife, husband, teacher, student, athlete, chef, executive, author, employee, employer, caregiver …
KNOWING WHO YOU ARE — THE CORE

But the core of who you are is made of stronger stuff, and it's what shines most brightly.
Attempts to wring self-affirmation from career and title never produce lasting results. Your self-esteem will fluctuate based on how you are doing, rather than remaining steadfast in who you are being. Pride and insecurity will toss you back and forth.
Conversely, when your self-worth is not dependent upon title or public opinion, the stormy seas become placid. There's stability and peace here.
Are you are presently embroiled in this identity crisis? Then taking time to enjoy a Sabbath rest will likely produce fidgeting (at best) and feelings of uselessness and false guilt (at worst). Avoidance of these unpleasantries often drives you back to busy-ness. It's an empty cycle of unfulfillment.
FORCED REST
Sometimes forced rest is exactly what you need. You know — this is when you're sick and you can't work.  You have to rest. This forced detachment from lesser identities is even more emotionally challenging! And it begs this question:
Do you know who you are apart from what you do?
What if you were to suddenly lose your job, wind up hospitalized, or experience "the empty nest"? Then who would you be?
These times of transition and change are always difficult, but less-so if your identity is rooted in being a child of God, and not in the tasks and roles you perform as His child.
KNOWING WHO YOU ARE (AND WHOSE YOUR ARE)

The ability to rest in your Heavenly Father's arms, to be content with His affirmation alone, is solidly rooted in the knowledge of who you are as His child. When your heart finally grasps this truth, your times of rest and Sabbath-keeping will be full of joy, not plagued with uneasiness.
May God give you the wisdom to understand, the humility to receive, and the courage to walk in the joy of your true identity.
………………………………………………………………
Hi there, this is Ali! I'd love to hear from you. If you're wrestling with issues of identity you're not alone. We all struggle. Moment By Moment offers a forum where people can share each other's burdens, lift each other up, ask questions and offer personal insight. Your comments are always appreciated, and are welcome in the section following each blog post. Blessings to you.