Is there a new land that God is calling you into, either literally or figuratively? You're leaving the old and the new looms on the horizon. If you've yielded your future to God, you can be certain that wherever the trail leads, He goes before you.
Your journey may be unique, but you're in very good company.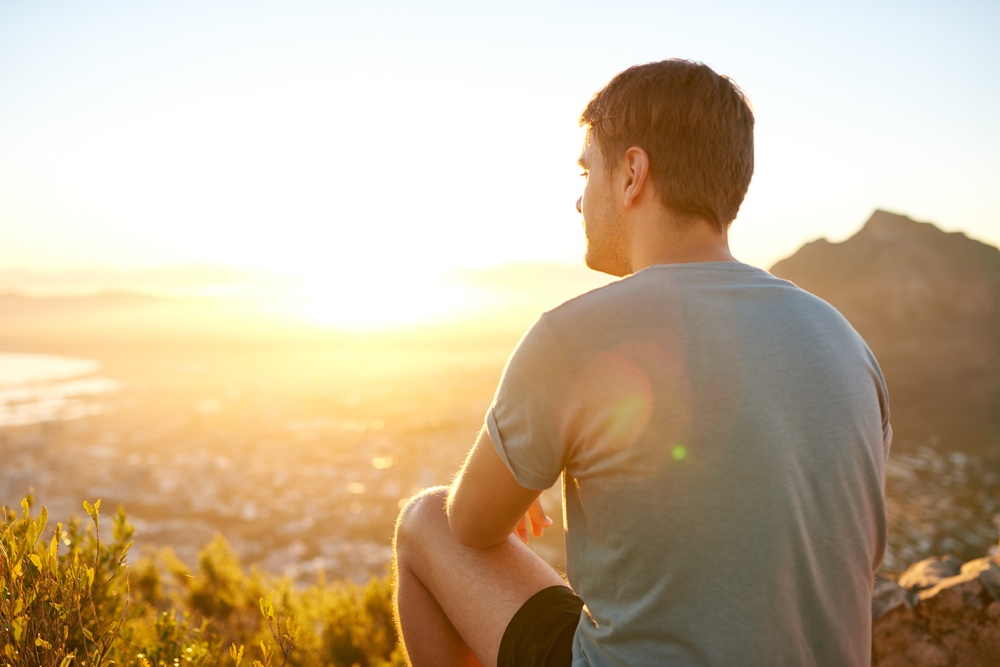 Throughout history, God has invited humans to join in His masterful plan. He is always on the move — always working. What a privilege to be invited into the story He's already writing.
THE OLD AND THE NEW — A LESSON FROM HISTORY
There's so much to learn from the godly men and women who have gone before you. Joshua is one such heavenly-minded soul. In the Bible's Old Testament, this brave fellow waited for God's leading, then followed Him into the unknown. Here are the Divine instructions, which Moses spoke to Joshua:
Be strong and courageous, for you must go with these people into the land that the LORD swore to their ancestors to give them. The LORD Himself goes before you and will be with you; He will never leave you nor forsake you. Do not be afraid; do not be discouraged.  – Deuteronomy 31:7-8 (NKJV)
Like Joshua, if you've surrendered your life to God, then He is with you. Don't run ahead of Him. But don't lag behind either. Instead, actively wait upon God. Stay close to Him. Watch for His leading. Then, step out in faith.
SOMETHING OLD, SOMETHING NEW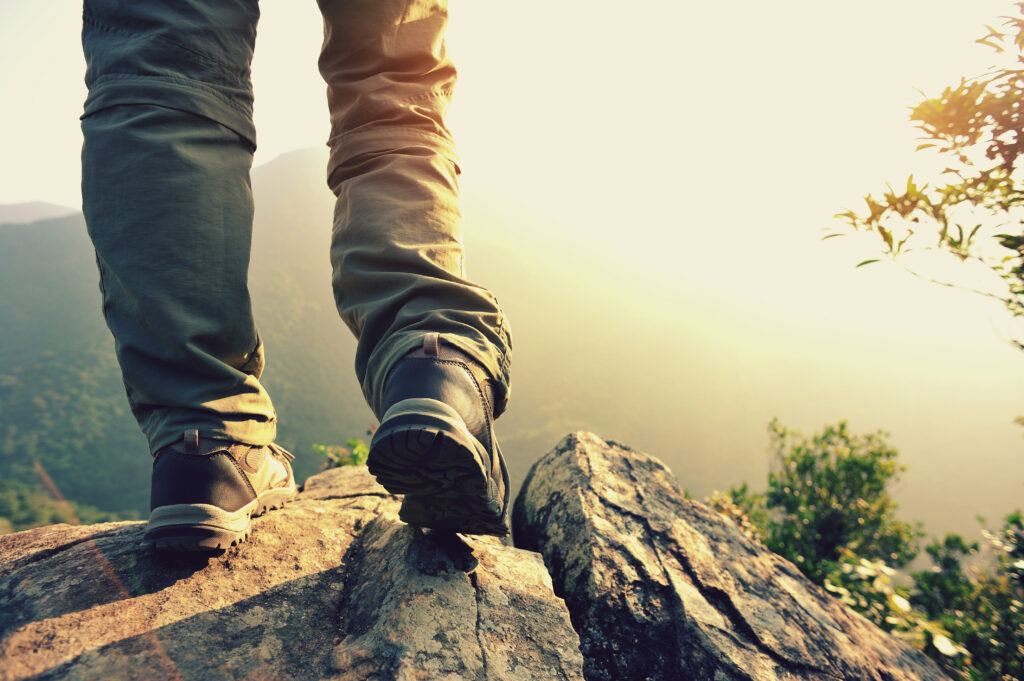 God says:
Forget all that has come before – it is nothing compared to what I am going to do. For I am about to do something new. See, I have already begun! Do you not see it? I will make a pathway through the wilderness. I will create rivers in the dry wasteland … so My chosen people can be refreshed." – Isaiah 43:18-20 (NLT)
Something new.
Or perhaps it's something old, but in a new way.
Maybe you've prayed for years for something to change in your life, or in someone else's life. You're thinking that maybe now — this might finally be the time when … (you fill in the blank).
Dear reader, remember to keep your hope in God alone, not in certain expectations as to what you think He should do. Remember that hope deferred makes the heart sick. [Proverbs 13:12] But when your hope is in God alone, that hope is never deferred. God's ways are not your ways.
His ways are better.
THE OLD AND THE NEW — NO LIMITS
Don't put God in a box. It's foolish to expect Him to do things your way, or even His way twice. God wants you to trust in Him, not in a formula based on what He's done in the past.
Don't limit God or tempt Him as the Israelites did. They forgot His faithful provision time and again. [Psalm 78:40]. If you give in to impatience or unbelief, you'll miss out on your Heavenly Father's perfect plan.
Look to God, not to the patterns of the past.
LESSONS FROM MOSES
Moses, in his weakness, provides us a great example (in this case, one we should not follow). The Israelites were thirsty during their desert wanderings. Therefore, in Horeb, God instructed Moses to take his staff and strike a particular rock. He did so, and water poured forth. It was an amazing miracle, and the people were refreshed.
Much later in their travels a similar need arose. This time the Israelites were angry with Moses. They blamed him for their thirst and threatened to harm him. God planned to provide water yet again, but this time He told Moses to speak to a chosen rock. Simmering with rage against his fickle followers, Moses picked his own way:
"Hear now, you rebels! Must we bring water out of this rock?" Then Moses lifted his hand and struck the rock twice with his rod; and water came out abundantly. — Numbers 20:1-6
God, in His mercy, caused water to flow forth despite Moses' careless disobedience. There would be consequences, however.
TRUST IN GOD, NOT A FORMULA
Instead of heeding God's specific instructions, Moses merely repeated the previous pattern. He was angry and acted hastily.
But God was doing something new!  Moses was not supposed to strike the rock the second time, but to speak to it! In his fury, Moses ruined the beautiful symbolism God had intended. In the New Testament, Paul reveals the picture God was painting:
In the desert, our ancestors all ate the same spiritual food and drank the same spiritual drink; for they drank from the spiritual rock that accompanied them, and that rock was Christ. Nevertheless, God was not pleased with most of them; their bodies were scattered in the wilderness. Now these things occurred as examples to keep us from setting our hearts on evil things as they did. — 1 Cor. 10:4
That rock in the desert was a symbol of Christ!
THE OLD AND THE NEW — TWO PICTURES
The first time the Israelites were thirsty, God commanded Moses to strike the Rock (foreshadowing how Jesus would be struck and crucified for our sins). In the second incident there was to be no striking, only speaking. This is a picture of new life in Christ, after His resurrection. Now you simply come to Him, speak to Him, and receive that spiritual living water.
Moses' decision to strike messed up the new symbolism God was creating. Usually wise and humble, this time Moses did things his way, and fumbled badly.
How relevant is this for you and me? Let's learn from Moses' example, and wait for God to do things in His time and in His way.
PERSEVERE
God is working in your life — at this very moment! If you've committed your life to Him, then the final outcome is His concern, not yours. It's your job to seek Him in this moment.
Perhaps God has you in a season of waiting. Maybe it seems to you like nothing is happening.
Are you tempted to despair, imagining that God has forgotten the cries of your heart?
Don't allow bitterness to take root! Continue to dig your roots deep down into that sweet living water that only Jesus gives. Persevere. He has not forgotten you, and He sees you. God is working for His glory and your good. You just can't see it yet.
Be patient. "Do not despise the day of small things." [Zechariah 4:10]  It's here where God is laying the foundation. Your character is being formed, solidified.
Days of barrenness, where nothing seems to grow, and progress is invisible — these days need not be wasted. Weather them well. Go deeper with your Father. Learn to rely on Him alone. It will be worth it.
He promises.
……………………………………..
I'd love to hear from you — to hear your thoughts, insights and stories. You'll always get a response too. Warmly, Ali 🙂