The fountain of youth can't be sourced from a makeup counter, but it DOES bubble exuberantly from children. So how do YOU nurture your inner child? Here's a tally of tips for those who yearn to live young. So, let's plunge in! Trust and enthusiasm are top of the list.
WHY NURTURE YOUR INNER CHILD?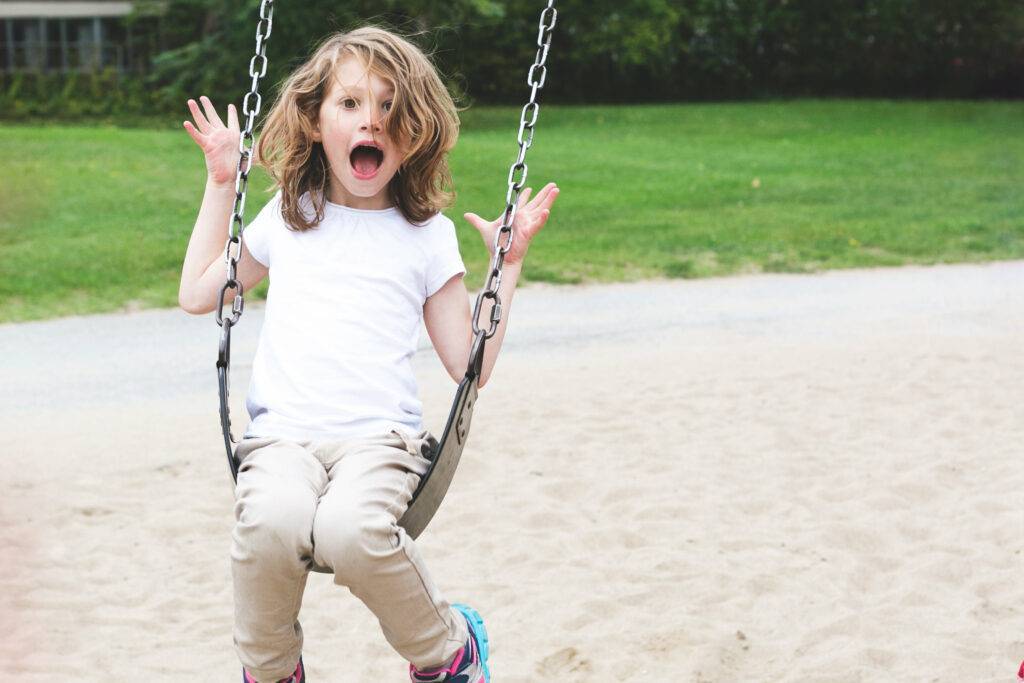 This isn't just about mental, emotional and physical youthfulness. Did you know there's a spiritual aspect to staying young at heart?
Jesus puts it this way:
Let the little children come to Me, and do not hinder them, for the kingdom of God belongs to such as these. Truly I tell you, anyone who will not receive the kingdom of God like a little child will never enter it. (Luke 18:16/17 NIV)
Children are innocent. They live humbly dependent upon parents and caregivers. Trust — walking by faith — IS their daily life! It's true that grownups let kids down — and sometimes even worse. But, God is the perfect Parent, and He is worthy of complete trust.
So, behave like a child! Fall into God's arms with reckless abandon! He promises to catch you.
And Father God always makes good on His promises.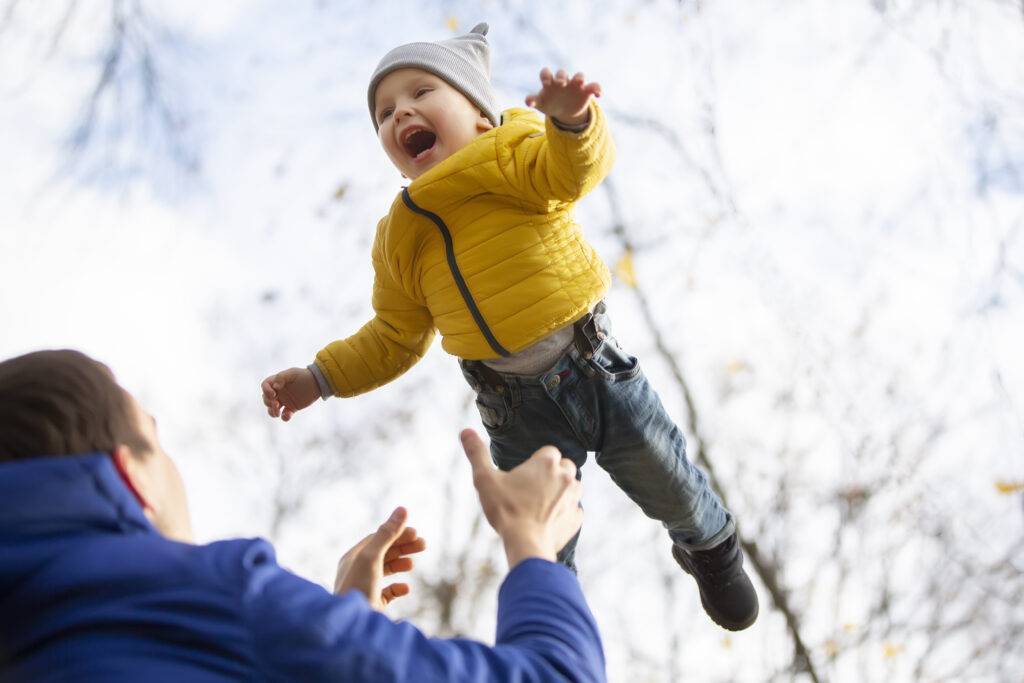 For more on the spiritual qualities of childlike living, check out the post: Knowing Who You Are.
HOW TO NURTURE YOUR INNER CHILD
It's time for fun!
It isn't? Well make time then! There's always time for what matters most. You choose every day what must be done. Some things fall by the wayside. Don't let nurturing your inner child be one of them.
Do you recall life as a child? For many, it's a distant memory — and not just because it was a long time ago.
Have you lost touch with what it is to live in the moment? Moment by moment living is the heart of your inner child. It's all about trusting God, step by step, breath by breath. And celebrating — nurturing — innocent enthusiasm through the following burst of youthful fireworks . . .
1. LEAVE WIDE MARGINS
These aren't just for doodling (which I greatly encourage!). Leaving wide margins in your time management simplifies life in general.
Do you plan activities, work and obligations back to back? Leave some breathing room! This cuts back on anxiety and offers room to . . .
Day dream! Not while in traffic, of course. 🙂
And leave yourself space to slow down. If your normal speed is breakneck, try some deep breathing to lessen the pace. Don't let others pressure you to go faster either. This is something I often encounter, as my natural rhythm is more like the tortoise than the hare. I do my best at work and elsewhere, but I avoid giving in to anxiety or pressure from others.
PLAY FOR THE SAKE OF PLAYING!
There's time for producing — and plenty of it. Make room for being unproductive! Play for the sake of playing!
Create — be artsy without aiming for a masterpiece. Enjoy the process. Whether your medium is clay, canvas or crayon — try experimenting with textures, colors and whimsy.
And while you're at it, watch some Winnie-the-Pooh.
I'm serious! Here's why . . .
BE SIMPLE
Embrace simplicity! Try doing one thing at a time. Avoid multi-tasking.
Try simply noticing what's in front of you, and give thanks for the little things.
In the words of Pooh himself:  play "Say What You See".
What?! You don't know this game? Then let the Bear show you how . . .
If you've watched Disney's "Christopher Robin", you know all about the lingering splendor of childhood. There's such sadness and loss once forgotten. But don't worry, as the plot reveals, Tigger and company are there for the remembering. I highly recommend this movie. It's not merely entertainment. There are wonderful life lessons underneath all that fluff. You can rent it on Amazon by clicking the poster below.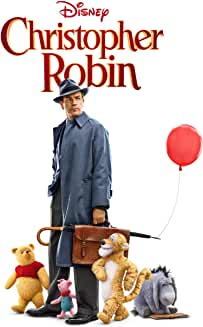 TALK TO STRANGERS
Normally parents caution their kids against this. But when the little monkeys are safely in tow, they just can't help themselves. How many times have you seen a child light up in the grocery line, and start talking to someone? It's especially delightful when that "someone" is you!
Why don't we talk to strangers more? Ask them how their day is going? The checkout clerk isn't invisible. Neither is the homeless man on the street. Again, this all comes back to noticing what's around you. Not only does awareness draw you into the present, it just might light the way to a beautiful new friendship.
REVISIT PRECIOUS THINGS

Do you remember that storybook you loved as a child? Oh, how your Mama and Papa would read it to you. So. Many. Times! Maybe they even had it memorized!
If you don't still have this book, it might be fun to find a copy.
Re-read it. Run your fingers over the pictures — as you did decades ago. These are such precious memories. Even if you don't realize it, these images are part of who you are.
My book of choice is Richard Scarry's "Best Word Book Ever". I remember the faces, the horse about to chomp the apple, the happy orange kitten children . . . and especially Kenny Bear's sumptuous breakfast spread. That's still my dream breakfast — including the hot cocoa!
Was this in your library of yesteryear? Then you will remember this cover!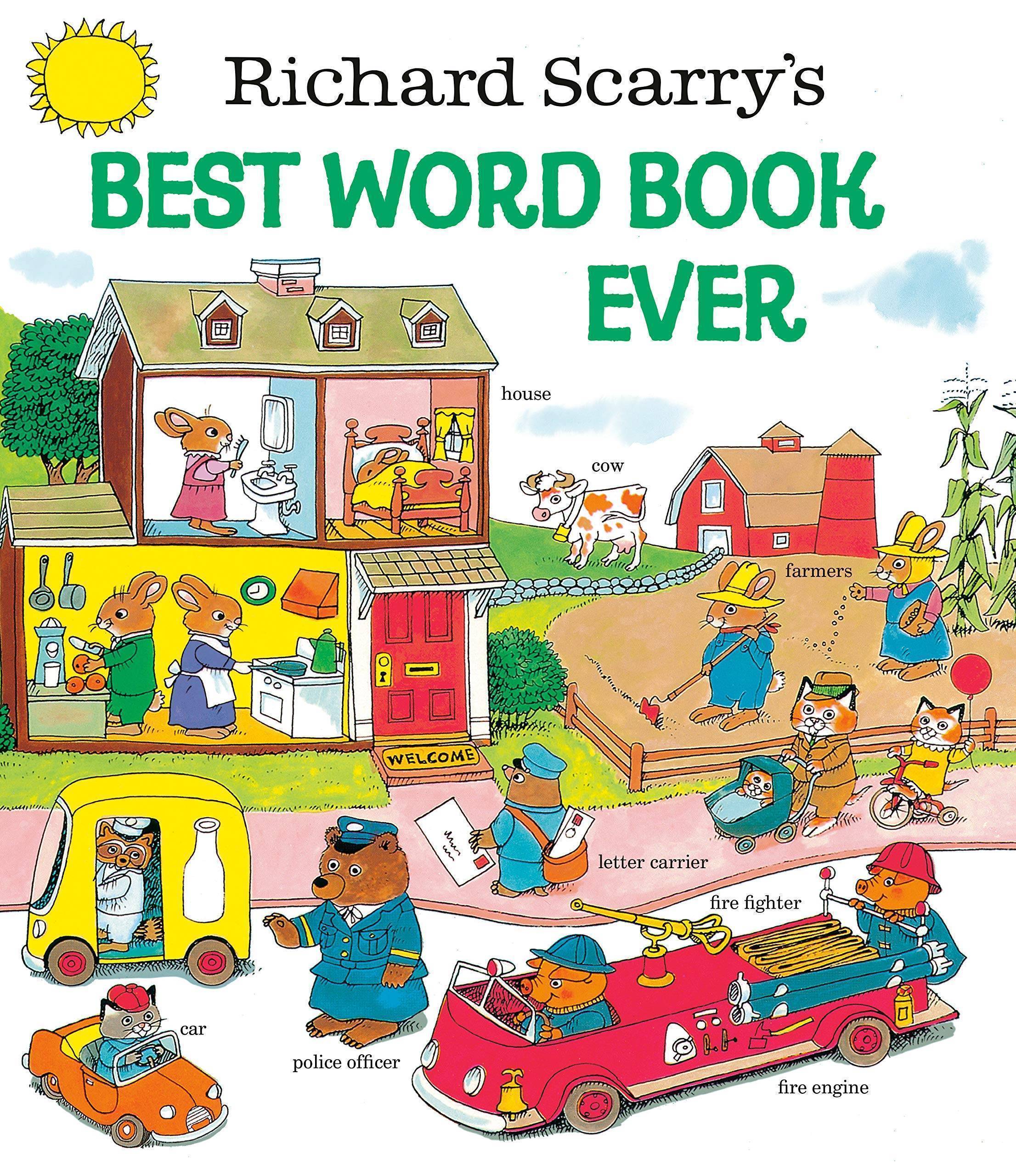 (Click the book cover to find yours on Amazon.)
HAVE A PAJAMAS AND ICE CREAM DAY!
A dear friend of mine started this tradition with her young family back in 2006. Once a week it was PJ's and ice cream day! As I recall, it was a breakfast treat.
Starting the day with ice cream — and staying in pajamas 'til bedtime rolls around — is so very childlike. I love it! And though I don't do it weekly, I think every couple months or so, I wake up to chocolatey dairy goodness.
Better yet, share this experience with your grownup friends! Heck, invite the kiddos too! Nothing amps up the fun factor like eating ice cream with children!
So, pass this on to your fellow adults. Ice cream makes you smile, and your silly jammie-jams will probably make them smile too.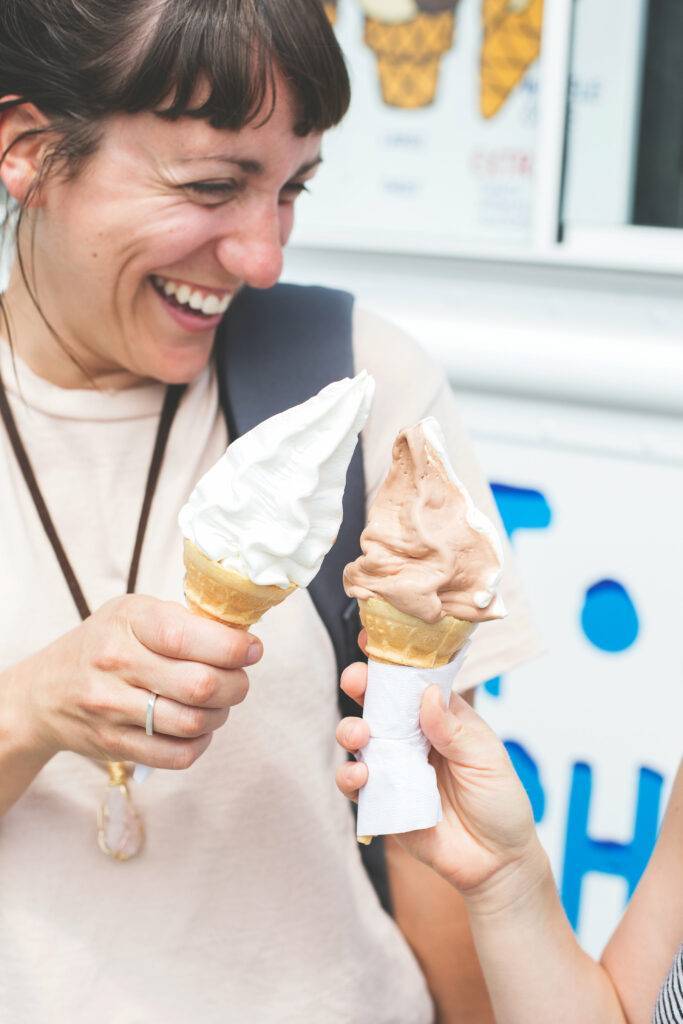 MOVE YOUR BODY
Ever notice how kids love to squirm? Then, they're told to "sit still". Why? Well, it can be distracting. But there are plenty of times and places where wiggling is fine and dandy. Just not the library, I guess.
So get moving and keep moving. Play outside in nature. Follow your cat wherever he goes. Dance while brushing your teeth. (I do this). Run and slide in your stocking feet.
Speaking of feet — play with them. I'm serious! Touch your toes. Babies do it, why not you? And sit cross-legged at the dinner table too. Afterwards, try some yoga!
Yep. Yoga nurtures your inner child. It keeps the circulation flowing, while keeping you fully present — in the moment. Try my favorite asana — Child's Pose — on for size. Or Happy Baby!
NURTURE YOUR INNER CHILD — AND RECEIVE GOD'S GRACE!
Learning to live childlike is really at the heart of God's plan for all of us. It's about learning how to receive. Don't pretend to be "all that", needing nothing. You are human, and you need God. He created you for relationship with Him. Don't cling to pride. Let it go. Receive the Father's grace, humble yourself and take your first steps as a child of God. Walk by faith and trust the One who is Faith-full.
……………………………………………………………..
Care to share any activities you've found, that nurture your inner child? As always, I'd love to hear them. — Ali 🙂